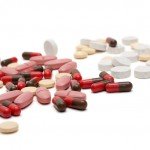 (NaturalHealth365) In 1999, the Food and Drug Administration (FDA) approved a new drug – Actos – for the treatment of diabetes in the United States. It did not take long before the drug became the best-selling diabetes treatment in the world, primarily due to its effect of reducing glucose production in the liver. For those taking and prescribing it, Actos seemed like a godsend. However, its manufacturers were hiding a dirty little secret.
Within just a few years, U.S. patients taking Actos began to develop serious conditions in connection with this drug. Some experienced heart problems, whereas others were developing bladder cancer at faster rates than individuals who did not take Actos. However, sales of Actos continued, eventually peaking in 2011.
Exposing the negative side effects of Actos
Several researchers have studied the side effects of Actos, including epidemiologists at Lady Davis Institute of Jewish General Hospital in Montreal, Quebec, Canada. After reviewing the medical records of more than 115,000 people who took drugs for diabetes between 1988 and 2009, they discovered that people who took Actos were 83 percent more likely to develop bladder cancer than those who did not.
Between 2011 and 2013, several countries banned or heavily restricted the use of Actos, including France, Germany and India. The FDA was forced to acknowledge Actos side effects in 2011, when it released a statement and warning about increased risks of bladder cancer among people taking Actos for more than a year. Yet they merely slapped a warning label on the drug and allowed sales to continue despite known Actos side effects, multiple lawsuits and a giant big pharma cover-up that could have cost the lives of many.
For years, big pharma has been caught in a massive cover-up
Takeda, the Japan-based company that produced Actos, was aware of potential health risks linked to the drug long before the public became aware of its dangers. In fact, the manufacturer conspired to keep the medicine's risks a secret before it went on sale in the U.S.
Internal emails going back to 2005 between Takeda management officials acknowledged the potential risks of bladder cancer in people taking Actos. In those emails, the big shots at Takeda emphasized the importance of standing behind the drug instead of standing up for consumers.
Thousands of lawsuits have been filed against Takeda, with the company ordered to pay tens of millions in punitive damages to victims. But the most ghastly discovery came in late 2014, when a jury found Takeda guilty of destroying evidence that proved its drug caused bladder cancer in some individuals. A court ordered the company to pay a $155,000 fine for destroying evidence – as well as millions in damages to individuals whose cases had been marred by the big pharma cover-up.
This sick and twisted game that Takeda has been playing unfortunately continues today. Takeda continues to stand behind its product, and the U.S. continues to allow its sale to Americans. As the government continues to undermine U.S. citizens and look the other way when greedy drug manufacturers take advantage of unsuspecting patients, it is time to demand justice to victims and the removal of Actos once and for all from American pharmacies.
The pharmaceutical industry and government-run 'health' agencies can NOT be trusted – this story merely illustrates that point.
References:
https://www.bloomberg.com/news/articles/2014-11-18/takeda-must-pay-damages-for-destroying-actos-files-lawyer-says
https://www.drugdangers.com/news/12/03/2014/takeda-ordered-to-pay-155000-in-actos-lawsuit-for-destroying-evidence
https://www.fda.gov/Drugs/DrugSafety/ucm259150.htm
https://www.bloomberg.com/news/articles/2013-03-05/takeda-put-actos-sales-ahead-of-user-safety-witness-says