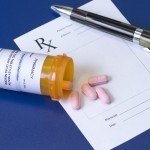 (NaturalHealth365) The manufacturer of an ARB-type high blood pressure medicine is being sued by patients who were injured by the drug. Some of the victims have sustained permanent injuries to the gastrointestinal tract.
Daiichi Sankyo, the U.S. wing of the Japanese producer of Benicar, had been warned twice by the Food and Drug Administration (FDA) – once as far back as 2006 – to stop making misleading and unsubstantiated claims. The company exaggerated effectiveness while downplaying the risks and side effects of Benicar.
Irresponsible marketing claims lead to tragic consequences
Between 2002 and 2008, Daiichi Sankyo spent a staggering $1 billion on an aggressive marketing campaign that claimed the drug was safer and more effective than similar blood pressure medications. Clinical trials only took place over a 3 month period despite the fact that a high blood pressure diagnosis tends to be a lifelong condition.
Adverse patient effects following the marketing blitz and launch of the product also showed that the company was aware of the GI tract dangers, but did not disclose this information. Should that be a surprise to anyone?
When the Mayo clinic reported a link between olmesartan and an untreatable version of Celiac-like gastroenteropathy, in 2012, patients with these symptoms were advised to stop taking Benicar. However, many of these persons now have permanent injuries from taking the drug – with some requiring hospitalization and suffering with severe pain for years.
For example, a Texas patient required over 100 days of hospitalization and now has to use a feeding tube due to permanent damage to his GI tract. The companies that create drugs like this (and claim they are 'safe and effective') have no regard for public safety.
Sales surged as risks and side effects were downplayed
After its approval by the FDA in 2002, Benicar quickly became one of the 100 top-selling drugs in the U.S. – with more than 11 million prescriptions issued annually and resulting in over $3 billion in sales for Daiichi Sankyo, almost 25 percent of its annual revenues.
Severe side effects of Benicar related to the gastrointestinal tract include:
"Sprue-like enteropathy," with symptoms similar to Celiac disease
Severe abdominal pain
Chronic and severe diarrhea
Malabsorption of nutrients
Significant weight loss
Other side effects of Benicar have included:
Nausea and vomiting
Rash and hair loss
Irregular heart beat
Chest pain
Skin swelling (angioedema)
Kidney or liver issues
Benicar also has a "black-box" (severe) warning regarding potential birth defects and fetus death for women who take Benicar while they are pregnant.
Pharmaceutical companies operate 'above the law' – every day
Multiple lawsuits have been filed against the Daiichi Sankyo company and many more are expected. In a reprehensible move that placed profits over patient safety, Daiichi Sankyo used aggressive promotional tactics that hid the risks and dangers of Benicar.
Many who have taken this dangerous blood pressure medicine have suffered irreversible gastrointestinal tract damage. Some are in chronic pain and must eat using a feeding tube. Their lives will never be the same, and the drug makers behind such egregious acts should be forced to pay a high price for their actions. Any suggestions?
References:
https://www.drugdangers.com/benicar
https://www.drugdangers.com/benicar/lawsuit.htm
https://www.ringoffireradio.com/2014/03/texas-man-files-benicar-lawsuit-developing-rare-gastrointestinal-disease
https://www.ncbi.nlm.nih.gov/pmc/articles/PMC3538487