The anti-breast cancer benefits of hibiscus extract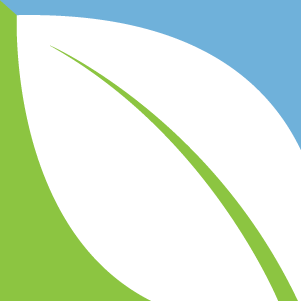 (NaturalHealth365)  Other than skin cancers, breast cancer is the most common type of cancer among American women.  In fact, according to the National Breast Cancer Foundation, one out of eight women in the U.S. will develop this type of cancer at some point in her lifetime.  In addition, the World Health Organization (WHO) estimates that breast cancer claims the lives of over 600,000 women across the world every year, as researchers continue to look for ways to prevent and treat this and other cancers.
Unfortunately, many of the conventional forms of treatments for breast cancer come with unwanted side effects that make them unsuitable for long-term use.  But, today, we want to feature the exciting research into hibiscus extract – which offers some potentially powerful anti-breast cancer properties.
Hibiscus extract helps to selectively kill cancer cells
When researchers investigated hibiscus extract with chemotherapy drugs like cisplatin and taxol, they discovered it was able to selectively kill cancer cells in both estrogen-receptor positive and triple-negative breast cancer cells. Even more importantly, the study found that adding hibiscus extract to chemotherapy treatment enhanced the agent's ability to kill cancer cells when compared to the chemo treatment alone.
Editor's note: Please understand, we do not recommend any particular treatment option for cancer.  But, we do strongly believe that patients should be well informed about their options before making any healthcare decision.
While hibiscus extract proves useful for breast cancer, the study showed it was particularly beneficial for the treatment of generally resistant trip-negative breast cancer. Yet it still is selective for the preservation of healthy cells.  Researchers believe it may be able to help lower chemotherapy dosages and reduce toxicity linked to this treatment option.
It's worth noting, that if you decide to treat cancer without chemotherapy – you should work with a qualified (experienced) integrative doctor to help guide you along the way.  Hibiscus extract should not be considered the "magic" solution … but, rather, a safe addition to your immune enhancing program.
Additional health benefits of hibiscus extract
Beyond the recent studies that prove it effective for treating breast cancer, hibiscus extract offers a variety of other health benefits as well. One notable one is its ability to work as a treatment for a urinary tract infection (UTI).
Most doctors immediately turn to antibiotics for UTI, and antibiotics come with their own side effects and the potential for future antibiotic resistance. Multiple studies have shown hibiscus offers powerful antibacterial and antimicrobial properties, which aids in its ability to help treat UTIs.
While it's a useful option for UTI pain and often used in natural UTI treatments, hibiscus extract offers even more health benefits. It may help control diabetes, treat metabolic syndrome, improve memory, and protect against kidney stones and liver problems. Its antioxidant benefits promote heart health and support the immune system.
Simply put, hibiscus extract is considered safe, but (keep in mind) it may lower blood sugar and blood pressure, so it's always best to discuss this supplement with your doctor before taking it, especially if you have diabetes or take blood pressure medication.
Sources for this article include:
WHO.int
NationalBreastCancer.org
BioMedCentral.com
EUNatural.com