Canadian physician and medical journalist exposes media's "fake news" disinformation campaign about vitamin C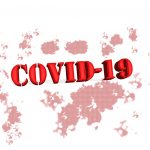 (NaturalHealth365) Schools have closed, toilet paper is in short supply, and every state in the United States has now been affected by COVID-19.  Many people are working at home, some are in quarantine, and others in isolation as the government tells us it could be months, if not more than a year, until a vaccine is developed to stop this pandemic.
Meanwhile, Canadian physician and medical journalist – W. Gifford-Jones, M.D. – is exposing the media's "fake news" disinformation campaign about vitamin C. Not only does he make the case through history for the use of vitamin C, but he talks about the lives lost due to the constant cover-up campaign against using high amounts of this powerful vitamin.
History backs up the use of vitamin C, why is the media silent?
In a recent YouTube video (watch below), W. Gifford-Jones, MD, who happens to be a Harvard trained surgeon and 96-year-old medical journalist, discusses vitamin C as a "miracle cure."
A simple look back through history backs up the use of vitamin C to combat disease. Citrus has been used since the 1600s as a way to prevent and treat scurvy. James Lind, a Surgeon in the British Royal Navy, would go on to prove the benefits of citrus and vitamin C for scurvy prevention and treatment in the 1700s. Later, in 1948, polio was treated effectively with the help of vitamin C.
More recent research also backs up vitamin C as a powerful preventive measure and treatment for multiple diseases. Along with the well accepted role of preventing scurvy, significant research backs up the ability of high dose vitamin C to prevent the common cold.
Multiple publications exist on the role of vitamin C in atherogeneis and lipid metabolism, and some evidence shows that this vitamin in high amounts is highly effective at reducing the threat of atherosclerosis.  Gifford-Jones, MD even gives an account of his personal experience with high amounts of vitamin C as a way to treat atherosclerosis after he had a heart attack and a triple bypass.
Do NOT ignore the health dangers linked to toxic indoor air. These chemicals - the 'off-gassing' of paints, mattresses, carpets and other home/office building materials - increase your risk of headaches, dementia, heart disease and cancer.
Get the BEST indoor air purification system - at the LOWEST price, exclusively for NaturalHealth365 readers. I, personally use this system in my home AND office. Click HERE to order now - before the sale ends.
Vitamin C has also been studied for its ability to prevent and treat cancer, diabetes, heavy metal toxicity, and its role in improved immunity.
Reducing the threat of COVID-19 with vitamin C
With people dying across the world of COVID-19, in a recent article, W. Gifford-Jones, M.D. urges the use of vitamin C as a "cure."  He calls these deaths needless as health authorities and doctors continue to ignore the role high amounts of vitamin C can play in the treatment of this virus.
High amounts of intravenous vitamin C have already been used in China to combat COVID-19. We recently reported that three vitamin C studies were approved in China, although there's been little reporting on the success physicians have had with this method of treatment.
According to Gifford-Jones, high amounts of vitamin C offer a great way to avoid the threat of this virus.  He recommends taking 2,000 mg doses twice a day to improve immunity.
If you begin to develop flu-like symptoms, his recommendation is to take 2,000 mg every hour as your bowels tolerate it.  Keep in mind, when taking vitamin C powder or capsules orally, you can experience loose stool or diarrhea, at your upper limits.
Another thing that's important to remember: the sicker you are, the more you need.  Talk to your integrative doctor about what's best for you … and, if they don't know enough about vitamin C – find another doctor that can help you.
Sources for this article include: