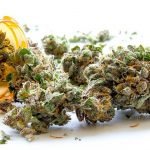 (NaturalHealth365) Georgia couple Matthew and Suzeanna Brill had been unable to help their son David with his seizure disorder, which was causing up to 10 seizures per day for the 15-year-old. Desperate to bring him relief, they allowed him to smoke cannabis – often described as medical marijuana.
It worked, and he was seizure-free for 71 days! Clearly, thanks to cannabis.
Editor's note: Discover the healing power of cannabis in this free, online event called, The Sacred Plant: Healing Secrets Examined.  Don't miss this – register today!
However, after David tested positive for marijuana by the Georgia Division of Family and Children Services, Matthew and Suzeanna were charged with 'reckless endangerment of a child.' And, they're now facing jail time for helping their son.
Cannabis had given David the longest time without a seizure since the condition started. His parents considered it nothing short of a miracle. Yet, Georgia authorities think imprisonment is the proper response for this situation.
Cannabis is NOT legal in Georgia with a six-year waiting list for a CBD oil card
Cannabis is currently legal in 29 states plus Washington, D.C. Nine states and Washington, D.C. also allow recreational marijuana use. However, the state of Georgia, where the Brills reside, has some of the nation's strictest marijuana laws.
It does allow for medical or recreational use. The state does allow the use of low THC oil by those with a state-issued medical card; however, there is a six-year waiting list to receive one.
In light of all these obstacles, the Brills took the situation into their own hands and purchased marijuana illegally. Matthew smoked it first to ensure it was safe to give to their son.
Its positive effects exceeded their expectations.
David Brill taken from parents and now resides in facility 60 miles away
An unknown party notified the Georgia Division of Family and Children Services about what the Brills were doing. David was removed from their custody and the couple spent six days in jail.
The first day without marijuana, David had a severe seizure and had to be taken to the emergency room. David is now staying in a group home located 60 miles away from his parents.
The Georgia Division of Family and Children services issued a statement saying that their case managers are continuing to work with the parents to restore the family as rapidly as possible.
The parents face criminal charges and are in trouble with Child Protective Services. The Twiggs County Sheriff Department defends the charges, stating it was their "duty" to enforce state law.
FACT: Medical marijuana and CBD oil hold tremendous promise for pediatric seizures
The Brills are defending their actions, insisting they were only doing what was in the best interests of their child. Nothing else had worked and having 10 seizures a day was taking a tremendous toll on him.
The parents have started a GoFundMe page to help with their legal and medical bills. Click here to get more details and to offer help for this family in need.
The research is clear: A 2013 study out of Stanford University found that CBD oil reduced seizures in 84 percent of pediatric patients. It works by calming down the receptors in the brain that are agitated during seizures. It also has anticonvulsive properties.
Let's hope awareness about the Brills' story as well as the recently passed federal Right-To-Try Act (H.R. 5247) will allow more seizure victims to have access to CBD oil and other effective (albiet non-FDA-endorsed) remedies.
Sources for this article include: