How CoQ10 can benefit patients with diabetes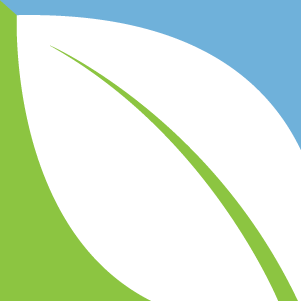 (NaturalHealth365) Coenzyme Q10 (CoQ10) is a compound that helps to generate energy within the cells – which is why it's so important to help combat heart disease, poor brain function and even cancer.  And, as if that wasn't enough of a reason to pay attention, research out of Kashan University of Medical Sciences is showing that taking CoQ10 benefits those suffering with diabetes.
The new trial found improvements in diabetes patients in terms of glucose metabolism as well as lowered signs of oxidative stress.  Generally speaking, the human body is supposed to naturally produce CoQ10; however, our production tends to decrease with age.  Therefore, the need for supplementation is greater, as we get older.
Discover the many CoQ10 benefits that help diabetics
For the study, 50 participants with diabetic nephropathy received either 100 mg of CoQ10 per day or a placebo for 12 weeks. Blood samples were collected both before and after the treatment period. These samples were analyzed for insulin levels and a number of other markers related to diabetes.
At the end of the trial, participants who received CoQ10 had significantly lowered serum insulin, less insulin resistance, lower AGE levels and less oxidative stress as compared with the measurements taken before treatment. By contrast, the placebo group did not experience improvements.
The study results show tremendous promise for persons with diabetes and underscore the overall benefits of CoQ10 against many chronic disease conditions.  By the way, the trial results were published in the Journal of the American College of Nutrition.
Optimal CoQ10 levels linked to better heart health and brain function
CoQ10 is created naturally in the body and stored within cellular mitochondria. The mitochondria are responsible for creating energy within the body and also protecting the cells from disease and oxidative damage.
Do NOT ignore the health dangers linked to toxic indoor air. These chemicals - the 'off-gassing' of paints, mattresses, carpets and other home/office building materials - increase your risk of headaches, dementia, heart disease and cancer.
Get the BEST indoor air purification system - at the LOWEST price, exclusively for NaturalHealth365 readers. I, personally use this system in my home AND office. Click HERE to order now - before the sale ends.
In light of this, it's no wonder that low levels of CoQ10 are associated with a range of diseases.  But, the good news is that supplementation seems to be highly effective in reversing the effect of lowered CoQ10 caused by the aging process.
Other research has linked optimal CoQ10 levels with improved heart health, fertility, anti-aging effects, relief from migraines and headaches, improved exercise performance, and avoiding dementia, Parkinson's disease and cancer.
CoQ10 has few, if any, (negative) side effects
The ideal dose of CoQ10 seems to be 90 mg to 200 mg per day. However, amounts up to 500 mg and higher are well tolerated without any unwanted side effects.  In truth, this supplement is looking like a must for anyone who has reached middle age, but you should check with your integrative physician before starting any supplement routine.
When taking CoQ10, opt for the ubiquinol form, which is the main CoQ10 type produced in the body.  Also, keep in mind, absorption can be slow – so taking CoQ10 with a meal containing a bit of (healthy) fats, like avocado or coconut oil, can help with the absorption process.
Editor's note: The NaturalHealth365 Store offers the finest quality CoQ10 on the market.  Click here to learn more.
Sources for this article include: