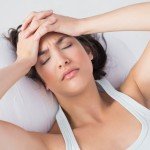 (NaturalHealth365) Victoria's Secret, one of the most-recognized names in women's lingerie, has been marketing panties and bras made of fabric containing dangerous chemicals. It wasn't until pressured in a high-profile campaign by advocacy group Greenpeace that the fashion giant vowed to change its ways. Meanwhile, lingerie containing traces of deadly and harmful chemicals continue to be purchased and worn by unsuspecting women.
Limited Brands, the parent company of Victoria's Secret, agreed to give in to mounting pressure by Greenpeace over two years ago and halt the use of the deadly chemicals, but since then, little is known about the mammoth lingerie retailer's progress to ensure that dangerous toxins are no longer a part of their fashions.
The poisoning of women through toxic fashions
The fact that Victoria's Secret bras and panties contained unacceptable traces of toxic chemicals first came to light when the company became the only lingerie retailer to be included among the fashion brands in the Greenpeace investigative report, "Toxic Threads: The Big Fashion Stitch-Up".
Despite the proclamations of 'good environmental stewardship' on its own corporate website, parent company Limited Brands – which also owns La Senza in addition to the Victoria's Secret label – has no online mention of the promise Greenpeace said the fashion company made in early 2013, a few months after the investigative report hit the press.
At that time, Limited Brands made a commitment to eliminate all hazardous chemicals from its supply chain and products by 2020. But unlike the media sought by Greenpeace in releasing its investigative report in late 2012, there has been little public acknowledgement from Victoria's Secret or Limited Brands regarding its decision to do away with the deadly chemicals.
The lack of response by Victoria's Secret is a warning sign to every woman
It is disturbing that Limited Brands does not seem to be publicizing its efforts to make its fashions free of the hazardous chemicals. But it may be even more disturbing to find no warnings to consumers about the dangers of the bras and panties already in the marketplace.
Victoria's Secret customers who learned of the Greenpeace investigation are forced to dispose of the garments to safeguard their own health as the lingerie company has not released any safety warnings or information. Other consumers, unaware of the threat, may continue to expose their bodies to dangerous chemicals that could potentially cause infertility and cancer.
There is a serious threat for cancer and infertility
The Greenpeace investigation involved a search for toxic phthalates, nonylphenol ethoxylates (NPEs) and carcinogenic amines typically found in some dyes used in fabric. Four of the garments tested were under the Victoria's Secret label: two bras, a camisole and a pair of cotton underwear. The garments in question were produced in China and Sri Lanka.
All four garment types showed trace amounts of NPEs and unmeasurable levels of amine dyes. Worse, the study revealed an unacceptable concentration of dangerous phthalates in the underwear.
The chemicals found are all hazardous substances and their use can cause the release of cancer-causing amines. From that standpoint, the report states, any levels used in clothing should be considered unacceptable.
Phthalates are found in the chemical residue of plastisol, the rubbery plastic compound companies often use in clothing logos and graphics. These chemicals are known to impact the female reproductive system as well as negatively affect early childhood development.
Let the buyer beware or else pay the consequences
While it may be difficult to predict the impacts of one specific toxin, the additive effect of exposing your body to multiple chemicals in the environment, coupled with the concern that chemicals in tight-fitting clothing likely poses the most threat, results in unpredictable dangers.
Time will tell if Victoria's Secret and other retailers named in the report comply with their commitment to become chemical-free. While it can be a challenge to find it, choosing natural, organic clothing, particularly for undergarments and tight-fitting pieces, is your best bet for avoiding exposure to toxic chemicals.
References:
https://www.lingerietalk.com/2012/11/20/lingerie-news/victorias-secret-among-villains-named-in-toxic-clothing-study.html
https://www.greenpeace.org/international/en/news/Blogs/makingwaves/victorias-secret-from-fallen-angel-to-detox-l/blog/43732
https://www.lb.com/responsibility/environment/environment_overview.aspx