3 miracle mushrooms for preventing dementia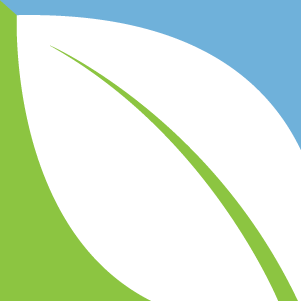 (NaturalHealth365) Hearty meat-like mushrooms provide a savory flavor to enhance any protein or vegetable dish. They are also an excellent source of nutrients that show promise in the treatment of dementia, Alzheimer's, and other neurodegenerative diseases.
With 14,000 species of mushrooms, over 2,000 species are edible and used for medicinal purposes. Currently, 270 species are considered as potentially therapeutic. However, research has proven a few species to be very beneficial for improving brain function.
Prevent memory loss with Cordyceps
Cordyceps is considered to be a medicinal mushroom in classical Asian pharmacology, as well as traditional Chinese and Tibetan medicines. The Pharmaceutical Society of Japan's Biological and Pharmaceutical Bulletin recently reported the mushroom to be valuable for protection against Alzheimer's as it prevents neuronal cell death and memory loss through its antioxidant and anti-inflammatory effects.
Other studies proved that Cordyceps is non-toxic and promotes cognitive health.
Whole, dried Cordyceps can be found in many natural health food stores. The mushrooms can be used in soups, stews, and stir-fry dishes.  Powdered Cordyceps can make a hot tea beverage.  In addition, the NaturalHealth365 Store offers Mushroom Science Cordyceps Cs-4 extract – perhaps the most versatile of all medicinal mushroom supplements on the market.
Stimulate nerve growth and improve cognitive impairment with Lion's Mane mushroom
The Lion's Mane mushroom is a rare edible that is used for culinary and medicinal purposes. China and Japan have used it for hundreds of years as a tonic for the nerves and nervous system.
Recent medical research has confirmed the traditional usage of Lion's Mane. In fact, clinical studies have demonstrated its positive effect on mild cognitive impairment. According to the International Journal of Medicinal Mushrooms, Lion's Mane is the only mushroom to date that was found to have any stimulatory effect on the nerve growth factor. In 2014, the Chinese Journal of Integrative Medicine demonstrated Lion's Mane's capability of activating nerve regeneration after injury.
Medicinal benefits of Lion's Mane are easily attainable. Besides supplementation, the mushrooms are edible and can be used with most entrees. Oh, yes, in case you're wondering: Its flavor is somewhat like shrimp or lobster.
Enhance learning memory and brain function with Reishi
Having a history dating back to over 4,000 years, Reishi mushrooms – also offered in the NaturalHealth365 Store – are considered to be a superior herbal remedy.  Asian culture considered it to be "the mushroom of immortality" while Romans called it "the food of gods."
While it was used for general health, it was also used to improve cognitive abilities and increase longevity. The Journal of Traditional and Complimentary Medicine confirmed this in 2013.
Enhancement of learning memory and cognitive function was also found in clinical studies which were reported very recently in the Preventive Nutrition and Food Science journal. Though bitter, Reishi mushrooms can be eaten raw or cooked. Dried and powdered forms of the mushroom are used to make tea in traditional and alternative Chinese medicine.
Of course, scientists continue to research selected mushrooms for beneficial neurotrophic properties.  But, this much me do know, certain mushrooms such Cordyceps, Lion's Mane, and Reishi have proven preventative and therapeutic benefits.
And, while no major side effects have been reported with these mushrooms, certain mushrooms may cause a negative synergistic effect with prescription medications. So, keep in mind, people with specific health conditions should consult with a qualified, medical professional before using these mushrooms – especially if you're taking any prescription drugs.
About the author: Abby Campbell is a medical, health, and nutrition research writer. She's dedicated to helping people live a healthy lifestyle in all aspects – physically, mentally, emotionally, and spiritually. Abby practices, writes, and coaches on natural preventive care, nutritional medicine, and complementary and alternative therapy.
References:
https://www.ncbi.nlm.nih.gov/pmc/articles/PMC3924982/#__abstractid205638title
https://www.ncbi.nlm.nih.gov/pmc/articles/PMC4371127
https://www.ncbi.nlm.nih.gov/pmc/articles/PMC3852280
https://www.jstage.jst.go.jp/article/bpb/31/9/31_9_1727/_article
https://www.dl.begellhouse.com/journals/708ae68d64b17c52,034eeb045436a171,750a15ad12ae25e9.html
https://link.springer.com/article/10.1007%2Fs11655-014-1624-2
https://onlinelibrary.wiley.com/doi/10.1002/ptr.2634/abstract
https://www.ncbi.nlm.nih.gov/pmc/articles/PMC3924982
Food & Nutrition
Natural Health 365 is a premium source of trending and popular health-related news, science, testimony & research articles on the most up to date and relevant natural health information. The Food & Nutrition articles found herein are meant to inform and advise our site visitors on eating healthy, nutritious foods and safely using supplements and vitamins to achieve optimal health.
Join thousands of daily visitors staying informed and involved on Natural Health 365! We seek out scientific solutions with proven results and it is our mission to keep you informed! Articles range in topic from the cancer fighting qualities of Olive Oil, to the remarkably high concentration of anti-oxidants found in blueberries, to how to make your own almond milk, to a nutritional comparison of organic vs conventional produce, to an analysis of the health benefits of tree nuts. You can find all of the Food News Articles here
Read Some of Our Most Popular Articles
Artichokes, Olive Oil, Almond Milk, Blueberries
---
---
Food News is one of our major post categories on www.naturalhealth365.com and contains over 350 articles that cover a wide range of subjects; including but not limited to…
Food News
More Food & Nutrition Articles
Fresh Organic Produce Fights Cancer, Susan G. Komen on Organic Foods, Hemp Seeds for Inflammation, Pau D'Arco For Improved Immunity
In addition to exploring health benefits of certain foods, vitamins and supplements, we also aim to connect healthy eating and balanced consumption of dietary supplements to long-lasting health and adding healthy, happy years to your life. For example, did you know that eating Granny Smith Apples on a regular basis can reduce your chance of building up unhealthy gut yeast? Or that ingesting ground hemp seeds can significantly reduce inflammation throughout the body? Perhaps you didn't know that Fresh Organic Produce has been found to have higher concentrations of key, cancer-fighting anti-oxidants and vitamins than conventional produce? You can find all of that information and more right here on Natural Health 365.
We'd love to know what you're thinking! Please join the conversation on Facebook, post comments here on the website and feel free to reach out to us if you have any questions.
Please use and share the articles you find here with your friends, family and peers.