Study shows: Vitamin C can significantly reduce risk of gout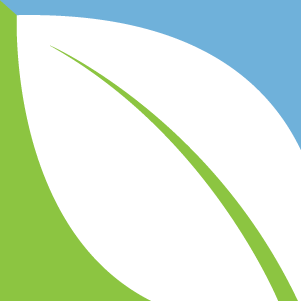 (NaturalHealth365) The antioxidant benefits of vitamin C for fighting and protecting against infection, heart disease, diabetes, and cancer are already well established. Vitamin C can be particularly potent when taken in high doses of 1 gram per day or more. Now another study is showing that vitamin C can help to prevent gout as well.
Gout is a form of inflammatory arthritis that is very common in men with the autoimmune disease; however, gout can occur in women as well. Gout involves the formation of tiny uric acid crystals in the joints, most often in the big toe. The onset of gout can cause very sudden excruciating pain and swelling.
Gout caused by alcohol abuse, obesity and other lifestyle factors
The major causes of gout are alcohol abuse and the consumption of an excess of purine-rich meat. High blood pressure and obesity are also gout risk factors. While lifestyle changes can have a positive effect against gout, taking vitamin C can bring added protection to those at risk.
A major study of 46,994 men without gout assessed the participants for their vitamin C intake over 20 years. Those who consumed the most vitamin C consistently over the two decades were found to have a 45 percent lowered risk of having the condition of gout in the future.
Vitamin C assists in lowering uric acid levels, one of the main markers of gout
Previous studies on vitamin C have shown that higher amounts of it in the bloodstream can help increase the amount of uric acid that is expelled through the urine significantly.
The 46,994 men studied were between the ages of 40 and 75 and were surveyed between the years 1986 and 2006. They worked in the health field as physicians, pharmacists, dentists and veterinarians and participated as part of a Health Professionals Follow-up Study.
Do NOT ignore the health dangers linked to toxic indoor air. These chemicals - the 'off-gassing' of paints, mattresses, carpets and other home/office building materials - increase your risk of headaches, dementia, heart disease and cancer.
Get the BEST indoor air purification system - at the LOWEST price, exclusively for NaturalHealth365 readers. I, personally use this system in my home AND office. Click HERE to order now - before the sale ends.
Every four years, the participants filled out mailed health questionnaires related to their diet and vitamin C intake. Reports of gout were addressed with an additional questionnaire, and some gout cases were reviewed further by researchers.
More compelling evidence of the value of taking daily vitamin C
During the 20-year study, 1,317 new gout cases were documented. However, the men who took the highest amounts of vitamin C had the lowest chance of experiencing this dreadful condition.
For example, taking 1,500 mg of vitamin C or more per day resulted in a 45 percent lowered risk compared with those taking under 250 mg per day. Men who took 500 mg of vitamin C per day had their risk reduced by 15 percent, and those who took 1,000 mg per day had a reduced risk of 30 percent.
The association between vitamin C intake and lowered risk of gout is clear. Persons at risk for gout would be well advised to start taking at least 1,500 mg of vitamin C per day to lower their risk. However, with so many additional benefits of vitamin C and so few reported side effects, everyone should be taking this potent, health-sustaining supplement.
Editor's note: The NaturalHealth365 Store offers the highest quality vitamin C products on the market.  Click here to order today.
References:
https://www.ncbi.nlm.nih.gov/pubmed/19273781
https://www.ncbi.nlm.nih.gov/pubmed/15934094