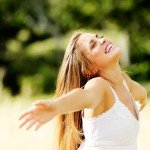 (NaturalHealth365) Common symptoms of Hashimoto's disease plus nearly 100 other autoimmune conditions include fatigue, low-grade fever, inability to stay mentally focused, and (usually) an 'unexplainable' feeling of chronic sickness or pain. Sadly, conventional medicine would have you believe there is 'no cure'. But, in reality, you CAN prevent, treat and reverse autoimmune disease naturally.
On the next NaturalNews Talk Hour, Jonathan Landsman talks to Susan Blum, M.D., MPH about her 'immune system recovery plan' and how to naturally eliminate the health problems associated with autoimmune disease. If you're a healthcare provider – do NOT miss this program.
Simply sign up now for access to our free, weekly show by entering your email address and you'll receive show times plus FREE gifts!
Understanding your environment is the key to overcoming autoimmune disease
Most people suffering with Hashimoto's, Addison's or Graves' disease find little comfort in Western medicine because most conventionally-trained physician have no idea how to help patients improve immune function. In fact, in many cases, patients are merely given immunosuppressive and/or pain medication – as there only 'treatment' protocol. Yet, we know from the medical literature, that inflamed tissues, joints and skin problems are usually a result of outside influences (triggers) such as gluten in the diet or harmful chemicals found in personal care products.
If your doctor is only spending a few minutes with you and quickly prescribing pharmaceutical drugs for your condition – then, in all honesty, it's time to find another doctor. To be blunt, if your doctor has not analyzed your diet; stress levels; digestive health or detoxification needs – then you need to find a physician qualified in these areas to help you heal.
Do NOT accept poor health as a 'way of life'. Find out why you're suffering with pain and disease by tuning into the next NaturalNews Talk Hour with Jonathan Landsman and Susan Blum, M.D, MPH
Simply sign up now for access to our free, weekly show by entering your email address and you'll receive show times plus FREE gifts!
There are 4 ways to cure Hashimoto's disease or any other autoimmune condition
The first area to improve is your diet. Foods such as eggs, gluten-rich wheat, peanut butter and soy (even if they're 'organic') could be causing you tremendous physical pain. Of course, an effective treatment plan would not be complete without evaluating your stress hormones. Increased levels of mental/emotional stress will increase your cortisol levels – which raises your risk of inflammation and physical pain.
Once you've made significant changes to your diet and balanced stress hormones – it's time to heal the gut and improve the detoxification pathways in your body, especially liver function. Most immune-related disorders stem from an inflamed digestive tract. Healing the gut will require a better understanding about the importance of fermented foods and how to use probiotics effectively.
And, finally, as mentioned before – the liver is a crucial part of your recovery plan. But, before you detoxify the liver, you MUST heal the digestive tract to ensure the proper elimination of toxic debris. The mobilization of toxins without proper elimination can lead to serious health consequences.
Discover a natural (medically-proven) way to eliminate the threat of Hashimoto's disease plus many other autoimmune conditions. Join us for an informative show.
This week's guest: Susan Blum, M.D., MPH – natural healthcare expert
Learn all about natural solutions for autoimmune disease – Sun. Feb. 8
Susan Blum, M.D., MPH completed her Internal Medicine training at St-Luke's Roosevelt Hospital, her residency in Preventive Medicine at The Mount Sinai School of Medicine in New York City, and is Board Certified in Preventive Medicine. She received her Master's in Public Health at Columbia University, and her training in Functional Medicine from The Institute for Functional Medicine.
A true pioneer in Functional Medicine, Dr. Susan Blum has been treating, healing and preventing chronic diseases for nearly two decades. Her passion and dedication for identifying and addressing the root causes of chronic illness through the groundbreaking whole body approach known as Functional Medicine, is helping to transform our healthcare system.
Learn how to REVERSE autoimmune disease naturally. On the next NaturalNews Talk Hour, Jonathan Landsman talks to Susan Blum, M.D., MPH about her 4-step 'immune system recovery plan' plus much more. Healthcare providers will LOVE this program.
About the author: Jonathan Landsman is the host of NaturalHealth365.com, the NaturalNews Talk Hour – a free, weekly health show and the NaturalNews Inner Circle – a monthly subscription to the brightest minds in natural health and healing.
Reaching hundreds of thousands of people, worldwide, as a personal health consultant, writer and radio talk show host – Jonathan has been educating the public on the health benefits of an organic (non-GMO) diet along with high-quality supplementation and healthy lifestyle habits including exercise and meditation.