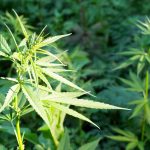 (NaturalHealth365) Hemp – one of the oldest plants in continuous use by human civilization – has been utilized for over 8,000 years to make simple, practical items such as rope, paper, clothing and shoes.
Now, new research demonstrates that this ancient plant may also prove to be a useful ally in the life-or-death battle against some of the most lethal forms of cancer – including ovarian cancer.
Discover the wonderful healing powers of this all-natural plant. Click here to gain INSTANT, FREE ACCESS to The Sacred Plant: Healing Secrets Examined!
Although closely related to cannabis, hemp itself lacks the psychoactive constituents that provide the characteristic "high" associated with the use of marijuana. What is does have, however, are active substances called cannabinoids – and researchers say that these possess powerful anticancer effects.
Specially cultivated hemp contains therapeutic cannabinoids
A pair of graduate students at Sullivan University College of Pharmacy in Kentucky, Sara Biela and Chase Turner, have been studying the medicinal benefits of a hemp extract, KY-hemp, which is cultivated from Kentucky-grown plants.
Hemp contains cannabinoids – active chemicals with therapeutic value – including cannabidiol, cannabinol and tetrahydrocannabinol (THC) – the psychoactive principle in the cannabis plant. Hemp features a THC concentration of 0.3 percent or lower, which is not enough to cause euphoria or hallucinogenic effects.
Although hemp is generally believed to possess inferior therapeutic value to cannabis, the growing process for KY-hemp was optimized to create a cannabinoid-rich extract.
And, the results are promising.
In a cell study, the graduate students found that adding the extract to ovarian cancer cells caused a significant decrease in cell migration – thereby inhibiting metastasis, wherein cancer spreads to other locations in the body.
In a separate cell study, KY-hemp reduced the secretion of a pro-inflammatory, cancer-promoting chemical known as interleukin IL-beta.
The students reported that KY-hemp works as well as the pharmaceutical anticancer drug cisplatin in slowing the progression of ovarian cancer – without the toxic side effects.
The pair presented their findings to the American Society for Biochemistry and Molecular Biology at the annual meeting in San Diego in April 2018.
By the way, animal studies on the effects of KY-hemp are upcoming.
Cannabinoids have helped cancer patients since the early 1970s
Cannabinoids, which have potent antioxidant and anti-inflammatory properties, are well known for their ability to relieve the nausea and vomiting caused by chemotherapy. They also can stimulate appetite and reduce pain in cancer patients.
In addition, they have been shown to inhibit angiogenesis – the growth of blood vessels that nourish tumors – in animals, and to kill cancer cells in laboratory studies.
The American Cancer Society confirms that cannabinoids, particularly cannabidiol, can relieve pain, reduce inflammation and decrease anxiety. In fact, two different cannabinoids (in the form of dronabinol and nabilone) are already FDA-approved drugs for side effects from chemotherapy such as nausea and vomiting.
Visit this link here to view over 100 studies analyzing the therapeutic effects of cannabinoids on cancers of the breast, lungs, colon, prostate and skin.
THC helps slow growth of malignant brain tumors
Although much of the research has focused on cannabidiol, or CBD, tetrahydrocannabinol also has cancer-fighting effects. Studies support the ability of THC to combat cancer cells without harming normal cells, and the cannabinoid has been shown to inhibit tumor growth in animals.
In a small clinical study published in British Journal of Cancer, researchers found that THC may help prolong survival in patients with glioblastoma multiforme, a type of deadly brain tumor.
The nine participants in the study all had failed standard therapies of surgery and radiation, and had clear evidence of actively growing, recurrent tumors.
The patients were at a point in the disease where median survival is 24 weeks. However, the researchers reported "clear improvement of clinical symptoms" in one patient after intracranial administration of THC – and two patients survived for a year.
The team expressed hope that cannabinoid-based therapies could have even more effect when used to treat newly diagnosed gliomas.
Cannabinoids also combat breast cancer cells
In a study published in Breast Cancer Research and Treatment, researchers found that THC from hemp seeds helped to inhibit the growth and invasiveness of breast cancer cells.
Scientists also credit CBD with inhibiting human breast cancer cell proliferation and invasion by modulating reactive oxygen species pathways.
Treatment with CBD has been shown to significantly reduce primary tumor mass in mice.
(Note: hemp oil is sometimes confused with a product sold as CBD oil – but the oils have different sources. While hemp oil is produced from hemp seeds, CBD oil is made from the leaves and flowers of the cannabis plant).
Whether derived from cannabis or specially cultivated hemp, it's clear that cannabinoids are a promising therapy for disease prevention and care of cancer patients.  Thankfully, studies into the effects of these non-toxic natural compounds are ongoing – and will likely reveal an even wider range of cancer-fighting abilities.
Sources for this article include: