New reports link zinc deficiency to high blood pressure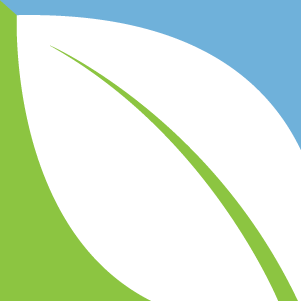 (NaturalHealth365) If your zinc levels are lower than normal, new reports show you're at risk for high blood pressure. A recent study published in the American Journal of Physiology – Renal Physiology found that too little zinc could cause your kidneys to reabsorb salt, causing high blood pressure.
And, here's an important point: low levels of zinc are common across many chronic diseases.  And, it's already been known to make high blood pressure reading worse.  However, it wasn't until this study that we knew that zinc deficiency on its own can have a a (negative) impact on your blood pressure reading.
BEWARE: Low zinc levels mean you're at risk for high blood pressure episodes
The researchers took a look at the effects of zinc deficiency in rats.  Male mice with zinc deficiency were compared to healthy mice with normal levels of zinc.
The mice that didn't get enough zinc in their diet developed high blood pressure.  These mice also excreted less urinary sodium, which is why scientists think their blood pressure went up.
A few of the mice with the zinc deficiency were put in a zinc-rich diet party through this study. When their zinc returned to normal, their blood pressure started dropping.  The takeaway – zinc deficiency can put animals at risk for high blood pressure.
In addition, the results of the study showed that increasing zinc in the diet can lower blood pressure.
Do NOT ignore the health dangers linked to toxic indoor air. These chemicals - the 'off-gassing' of paints, mattresses, carpets and other home/office building materials - increase your risk of headaches, dementia, heart disease and cancer.
Get the BEST indoor air purification system - at the LOWEST price, exclusively for NaturalHealth365 readers. I, personally use this system in my home AND office. Click HERE to order now - before the sale ends.
Will this help you?  Only proper testing and experience will tell … just work with an integrative physician when making your evaluation.
Take control of your diet NOW to fight zinc deficiency and high blood pressure
It's estimated that 15-20% of the world's population isn't getting enough zinc in their diet.
That's right, a zinc deficiency is a worldwide problem – especially in infants, pregnant women, lactating women and older adults.  You may also be at risk if you're a vegan, vegetarian, alcoholic, on diuretics, have stomach disorders or you're an endurance athlete.
If you're at risk for deficiency, you can make dietary changes to get more zinc and decrease the risk of high blood pressure.
Adding more zinc to your diet also has other benefits. It's an effective antioxidant and plays an integral part in cancer prevention.
Zinc improves eye health and can help to  enhance your immune system, aid in nutrient absorption and promote heart health.
Foods high in zinc include:
Seeds
Lamb
Grass-fed beef
Cocoa powder
Legumes
Shellfish
Dairy products
Nuts
Whole grains
Eggs
Remember, quality matters.  So, always source the best quality (organic) food possible.
While zinc supplements are also available and can be used to treat deficiencies, they should be used with care.  Zinc may interact with some diuretics, arthritis medicines, and antibiotics.
In conclusion, it's always a good idea to discuss this or any other supplement with your doctor.  Hope this information helps you.
Editor's note: The NaturalHealth365 Store offers the highest quality zinc supplement on the market.  Click here to learn more.
Sources for this article include:
Physiology.org 
Sciencedaily.com
NIH.gov
Healthline.com 
NaturalHealth365.com
NaturalHealth365.com