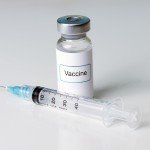 (NaturalHealth365) Do you believe that unvaccinated children and adults pose the greatest risk to others? Well, if you look beyond the media hype, science has a very different understanding about vaccine dangers – that may surprise you.
You see, common sense and medical research tells us that recently live virus vaccinated persons should be quarantined to reduce widespread risk of infecting the public. Considering so few infectious diseases health officials recognize this imminent concern, there is currently no standardized policy to disseminate this information to healthcare providers or the general public.
When we hear about the 'vaccine debate' – as common as it is now – despite compounding evidence questioning its safety and effectiveness, the spotlight usually shines on those who have chosen not to vaccinate. Recently presented data however shows that a live virus vaccinated person is likely responsible for the recent measles outbreak in California.
The pharmaceutical industry wants you to ignore these simple truths
Research shows that people vaccinated with live viruses such as chicken pox, influenza, shingles, mumps, measles and rubella (MMR) can shed the virus for weeks or months – potentially infecting both vaccinated and unvaccinated persons.
Regardless of this clearly demonstrated truth, no public policy currently exists to protect communities from this overt risk. President of the Weston A. Price Foundation, Sally Fallon Morell suggests as a public health initiative that all recently vaccinated individuals should be quarantined for a minimum of several weeks due to the risk they pose to society. But, the pharmaceutical industry may not like that – because it would probably decrease the sale of its vaccines.
Vaccine science that really sounds stupid
The pharmaceutical industry wants us to believe that vaccines (and boosters) confer 'lifelong immunity' to infectious diseases. This is simply NOT the case.
How could an immunization that delivers disease and requires a booster every three years confer lifelong immune protection? It cannot. If anything, this very process undermines the vast "immune-intelligence" we are born with.
Consider pertussis, or whooping cough. When an unvaccinated child contracts a mild case they experience the illness, recover and develop lifelong immunity. Lifelong immunity does not exist in an unreliable booster situation such is the case with whooping cough vaccinations. The recent California outbreak of whooping cough was, after all, present in vaccinated persons – obviously not talked about in the corporate-controlled media.
A great solution: Take immunity into our own hands
There is no excuse for any of us to neglect immune wellness. Now, more than ever, especially with the advent of the health food movement in the past three to five years, we have an abundance of organic, whole foods at our disposable to enhance immune function.
Along with an organic, non-GMO whole foods diet I suggest immune protecting nutraceuticals such as daily vitamin D3, high quality, multi-strain probiotics, vitamin C and cordyceps. Talk to your integrative health specialist for personalized suggestions.
The NaturalHealth365 Store offers the highest quality nutritional supplements on the market. Shop today with FREE shipping for all orders of $99 or more.
About the author: Christine M. Dionese L.Ac, MSTOM is an integrative health expert, medical journalist and food writer. She's dedicated her career to helping others understand the science of happiness and its powerful effects on everyday human health. Christine practices, writes and speaks on environmental functional medicine, personalized medicine and epigenetics, food science and sustainable living.
References:
https://www.westonaprice.org/press/studies-show-that-vaccinated-individuals-spread-disease
https://www.ncbi.nlm.nih.gov/pubmed/21338676
https://cid.oxfordjournals.org/content/59/10/1375.full
https://www.nvic.org/vaccines-and-diseases/measles/measles-vaccine-injury-death.aspx
https://www.nvic.org/vaccine-strain-virus-shedding-and-transmission.aspx