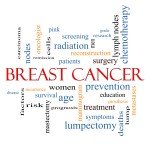 (NaturalHealth365) Despite the dire prognoses often handed down to cancer patients, an increasing number are finding hope by taking a whole mind and body approach to health and wellness. In fact, thanks to the macrobiotics approach, thousands of people are overcoming cancer naturally, as well as gaining a new understanding of the importance of keeping body and mind in healthy balance.
Josephine Floyd was diagnosed with breast cancer in 2010, but says learning about macrobiotics from a Way to Health program – offered by the Kushi Institute – changed her life. "I've learned so much. I've never looked back. I'm thriving," says Josephine. "It's been almost five years. I feel great. I feel at peace and I feel balanced and I owe it all to the Kushi Institute and macrobiotics."
Josephine says the macrobiotic way of life – 'saved her life'
A non-toxic way to eliminate the threat of cancer
Japan is typically credited as the birthplace of the macrobiotic system, which includes lifestyle choices as well as a diet based on whole grains and a variety of vegetables, preferably locally sourced. Food products that are highly refined or processed are strictly avoided, as are foods derived from animals, such as meat, eggs and dairy.
The primary objective of macrobiotics is to build awareness of the critical effects that food choices have on overall health and wellbeing. Dietary rules are not as important to the macrobiotics system as understanding guidelines that help to develop personal, lasting intuition for choosing foods that support health and avoiding foods that detract from well-being.
The cause of cancer often overlooked by Western medicine
Josephine blames her former diet – high in fatty (conventionally-raised) animal products and processed carbohydrates, while lacking in vegetables – for her cancer. She credits her nutrition and lifestyle changes with paving the way for a natural reversal of her illness.
Josephine explains, "I enrolled in the program, "The Mini Way to Health," at Kushi Institute and for the first time in my life, I learned about food and the energetics of food and which foods build the immune system and which foods weaken the immune system," she explains. "And it was just not about diet. It was the first time I'd ever heard of incorporating the mind and body as one and how important it is that both are at peace and balanced."
There is increasing evidence that modern lifestyle habits and daily consumption of highly processed foods is behind the development of virtually all chronic diseases that become more prevalent as the body ages, such as cancer, diabetes, complications of brittle bones and Alzheimer Disease. Poor diet is also likely behind the less debilitating signs of aging, such as loss of skin elasticity and worsening eyesight.
Dietary changes (alone) will NOT eliminate the threat of cancer
The Kushi Institute, which Josephine credits for educating her about the importance of healing food choices, believes the macrobiotics system can result in extraordinary improvements in health.  But, it would be a big mistake to assume that macrobiotics is all about diet and nothing else.
The Institute underscores that the macrobiotics approach is not simply another diet. Instead, the program is meant to educate about all the factors – food, activities, environment and attitude – that combine to determine body and mind wellbeing. Armed with this knowledge, they help individuals to make choices that promote health without harming the body.
Cancer survivor Judy MacKenney speaks highly of the Institute's ability to restore health to those suffering from cancer by saying…
"Kushi Institute teachers showed me how cancer did not have to be a death sentence. 2013 is my 22nd year cancer-free since I was told by my doctor there was no cure for my stage-4 metastatic non-Hodgkin's lymphoma.  Macrobiotics also relieved my husband Larry from bursitis and tendonitis. Along with healing, there are countless ways macrobiotics has made both our lives more meaningful, enjoyable and fulfilling. We will always be grateful to the Kushi Institute."
Editor's note: Over 25 years ago, my initial training in natural health and healing began at the Kushi Institute and, I too, will forever be grateful for its teachings. For more information about the Kushi Institute and all its programs – visit: KushiInstitute.org
References:
https://youtu.be/vlpzG_8LDxs
https://www.kushiinstitute.org/what-is-macrobiotics
https://www.kushiinstitute.org/get-involved/donations