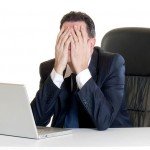 (NaturalHealth365) The U.S. Preventive Services Task Force (USPSTF) recently ruled that there is not enough scientific proof to definitively say whether screening people for vitamin D levels would be beneficial in preventing disease. This is the Task Force's final recommendation on the matter. It also flies in the face of mounds of documented evidence of the efficacy of vitamin D in preventing and even treating disease.
The Task Force's ruling is important to conventional doctors, because this group is charged by the U.S. government with conducting medical research and using their findings to provide an annual report to Congress to show what areas of healthcare need more attention and funding. By saying there is 'not adequate proof' available of the efficacy of vitamin D screenings in preventing disease, the Task Force is doing a disservice to all Americans, as Congress will now have no incentive or reason to devote more research dollars into the benefits of vitamin D.
No national vitamin D screening recommendations means fewer healthy people
There are currently no national vitamin D screening recommendations in place. Such screenings would ideally be focused on people who seem healthy and show no obvious signs of vitamin D deficiency.
If national screening standards were in place, people who seem healthy – but suffer from a lack of vitamin D – would be able to be treated to prevent diseases associated with a lack of vitamin D before they appeared.
Why are we ignoring the scientific evidence associated with the benefits of vitamin D?
In issuing its report, the Task Force actually looked at twelve different studies that showed a clear health benefit to people who received vitamin D screening. However, the co-vice chair of the Task Force, Albert L. Siu, M.D., still reported that additional research would be needed to determine whether regular vitamin D screening would be helpful or harmful to people who get it.
Of course, Dr. Siu did not explain how a simple vitamin D screening could possibly be harmful to humans. Gee, I wonder why? His actions clearly help to support the efforts of the pharmaceutical industry.
The government has a long history of ignoring natural health-related protocols
So much scientific research exists that clearly proves the benefits of vitamin D in preventing and treating disease that some mainstream doctors, who are more open-minded than their peers, are including vitamin D screening in their routine annual physicals.
The Task Force's report may discourage these doctors from continuing to recommend screening, or advising patients who are deficient in vitamin D to supplement with it. This is in keeping with the government's long history of ignoring clear evidence of the efficacy of natural health issues; there is no money from lobbyists in it for the government if they recommend people use things to maintain their health that can't be patented.
Right now, the best thing average Americans can do is to ask for vitamin D screenings from their doctors, and supplement as necessary. Americans must also continue to take control of their own health by learning how to get vitamin D from natural sources, such as sunlight, and being proactive in making sure they get robust daily amounts. Even the Harvard School of Public Health recommends people ask their doctors to screen them for vitamin D levels.
If your doctor refuses to test your vitamin D levels – find another doctor!
Editor's note: When supplementing with vitamin D – make sure you get adequate amounts of vitamin K2 – as well. The NaturalHealth365 Store offers the best quality vitamin D/K2 liquid supplement on the market. Click here to order today.
References:
https://labtestsonline.org/news/141218vitamin-d
https://www.hsph.harvard.edu/nutritionsource/vitamin-d-and-chronic-disease
https://articles.mercola.com/sites/articles/archive/2013/12/22/dr-holick-vitamin-d-benefits.aspx