Low vitamin D levels reveal risk of a heart attack and stroke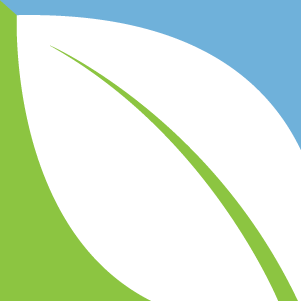 (NaturalHealth365) A recent study is now showing strong evidence of a link between lack of vitamin D and poor cardiovascular health. The study results show that low vitamin D levels have been linked with a higher risk of having a heart attack, stroke or heart failure, among other health issues.
The results come from an innovative study conducted by the Intermountain Medical Center Heart Institute of Salt Lake City. The study findings were presented at the American College of Cardiology Scientific Sessions in Chicago.
Avoid low vitamin D levels: This is a powerful way to protect your heart
Higher risk of stroke, heart issues and cardiac events seem to correlate with low levels of a specific vitamin D component as well as deficient overall levels. The researchers found that those with low vitamin D levels in both bioavailable and total amounts had more cardiovascular health challenges. (Bioavailable vitamin D refers to vitamin D in the bloodstream but not attached to proteins)
For the study, lead researcher cardiovascular epidemiologist Dr. Heidi May and her colleagues studied vitamin D levels in 4,200 older adults. Around 70 percent of the participants showed coronary artery disease and a quarter had diabetes.
The research team looked at levels of vitamin D elements produced during metabolism to find connections to future cardiac issues. Studying the unbound bioavailable vitamin D was key, as only 10 to 15 percent of vitamin D can act during metabolism. However, both total vitamin D levels and bioavailable amounts were accurate in predicting the risk of heart issues down the road.
Vitamin D is crucial to many areas of your health profile
The study ultimately concluded that people with higher vitamin D levels had the lowest risk of heart attack, heart failure, stroke and death. The study underscores the importance of vitamin D to overall health throughout our lifetime. Other research has shown how important vitamin D is to memory, cognitive health and avoiding Alzheimer's in older age as well.
Do NOT ignore the health dangers linked to toxic indoor air. These chemicals - the 'off-gassing' of paints, mattresses, carpets and other home/office building materials - increase your risk of nasal congestion, fatigue, poor sleep, skin issues plus many other health issues.
Get the BEST indoor air purification system - at the LOWEST price, exclusively for NaturalHealth365 readers. I, personally use this system in my home AND office. Click HERE to order now - before the sale ends.
Persons already experiencing coronary health issues should consider having their vitamin D levels checked and take action if a lack of vitamin D is detected. Doing so could be crucial to cardiovascular and overall health.
Sunshine, diet and supplements can all provide vitamin D
While vitamin D can be prescribed or taken in supplement form, one of the best ways to receive it is from the sun. It should be noted that people of different races tend to process vitamin D at different levels; those with darker skin may require more supplementation regardless of sun exposure.
Foods that are rich in vitamin D include fatty fish like salmon, sardines and herring. Raw milk and some breakfast cereals contain vitamin D – but, one must be careful about food allergies. (if they exist)
In addition, whole eggs, mushrooms and ricotta cheese  offer vitamin D.  But, again, how the food was produced plus dietary sensitivities must be considered before choosing a way of eating.  Bottom line: Get your vitamin D level tested (don't guess) and make the necessary changes to ensure optimal health.
Editor's note: The NaturalHealth365 Store offers the finest quality liquid vitamin D/K2 supplement on the market.  Click here to order today.
References:
https://www.sciencedaily.com/releases/2016/04/160403152111.htm
https://medicalxpress.com/news/2016-04-components-vitamin-d-heart.html
https://www.medicalnewstoday.com/articles/308566.php
https://www.ncbi.nlm.nih.gov/pubmed/26395845
https://press.endocrine.org/doi/abs/10.1210/jc.2012-3106
https://www.ncbi.nlm.nih.gov/pubmed/21790207