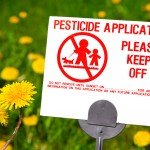 (NaturalHealth365) Imagine looking forward to a dream vacation, only to have it turn into a nightmare. It's about the last thing any family would think about as they looked forward with anticipation to a United States Virgin Islands getaway.
But, for one Delaware family, what should have been a blissful dream vacation soon became their worst nightmare. Thanks to a dangerous pesticide used at their resort, the four members of this vacationing family were left critically ill, fighting for their lives.
Hotel exposes vacationing family to a life-threatening chemical
Steve Esmond and his wife, Dr. Theresa Divine, along with their two teenaged sons, became critically ill while renting a villa in St. John. According to a report made to the U.S. Environmental Protection Agency (EPA) on March 20, Esmond was found unconscious and other family members were having seizures when paramedics arrived.
The suspected culprit, according to preliminary test results from the EPA, was the presence of dangerous methyl bromide in the unit where the family had been staying since starting the vacation on March 14. In truth, this really isn't such an isolated situation because many hotel guests, apartment dwellers and single home residents are exposed to toxic herbicides and pesticides on a regular basis. Is it really far-fetched to see how people (and pets) could be harmed by these toxic substances?
Conventional pest control procedures endanger lives
Exposure to methyl bromide, a known neurotoxin, can cause serious health consequences, with damage to the central nervous system and respiratory system, according to the EPA. The pesticide works by interfering with various stimuli to the insect's central nervous time.
In this situation, the family was airlifted to a hospital in the United States. Esmond has regained consciousness, but has been unable to move. The teens remain in critical condition, while their mother has since been released but has continued to receive occupational therapy.
Several units at the resort are managed by Sea Glass Vacations, which told officials that the unit directly below the family's villa was recently treated for pests, while their unit was not directly treated. Then pest control company, Terminix, was enlisted by the resort's management for its pest control services.
The use of methyl bromide as a pesticide is restricted in the U.S. due to it acute toxicity and is not allowed to be used indoors. Only certified pesticide application professionals are permitted to use the chemical and only in certain agricultural settings.
Medical professionals ignore a simple solution for pesticide exposure
Unfortunately, most conventionally-trained physicians remain completely uneducated about how to effective deal with such a life-threatening condition such as, pesticide toxicity issues. For example, vitamin C has already been shown to safely and effectively lessen the toxic effects of pesticide exposure. Yet, to this day, most of the medical community overlook the benefits of vitamin C, given in large doses, as an antioxidant and antiviral substance, and certainly as a way to treat exposure to toxins.
So, how does it work, and how can vitamin C be used to treat pesticide poisoning? Years of research by Dr. Frederick Robert Klenner, and those that followed him, suggests that vitamin C takes on a number of roles, including its ability to act as a reducing agent, oxidizing agent, anti-clotting agent, antihistamine, and an anti-infective agent.
As such, the benefits of vitamin C can be found to successfully address everything from pesticide poisoning to allergic reactions.
According to Dr. Klenner, massive amounts administered rapidly – 5 to 150 grams given with a 20 gauge needle intravenously, for example – can act as what the doctor described as a "flash oxidizer," often correcting the medical condition in a matter of minutes. In doing so, vitamin C can act as a reducing agent, and neutralize toxins, viruses and histamine. Research suggests the more serious the condition, the more vitamin C that should be administered.
Research by Dr. Klenner and others shows that mega-doses of vitamin C are also very effective in treating exposure to heavy metals and other toxins, including pesticides, suggesting that if the Delaware family had been treated with vitamin C, the lasting impact of their exposure may have been much less severe.
Interesting to note, Dr. Klenner did research which included documentation of two boys exposed to the same pesticide. One recovered and was able to return home on the second day after receiving dosages of 10 grams of vitamin C – every eight hours. The other child was treated with fluids only. His skin developed a serious chemical burn and he passed away on the fifth day.
Need I say more?  Vitamin C deserves our respect.
References:
https://www.cnn.com/2015/04/04/us/virgin-islands-resort-pesticide
https://www.dailymail.co.uk/travel/travel_news/article-3011009/Teenage-boys-critical-condition-Delaware-family-poisoned-pesticide-Caribbean-holiday.html
https://www.ncbi.nlm.nih.gov/pmc/articles/PMC3633305
https://en.wikipedia.org/wiki/Imidacloprid
https://www.doctoryourself.com/levy.html
https://www.seanet.com/~alexs/ascorbate/198x/smith-lh-clinical_guide_1988.htm