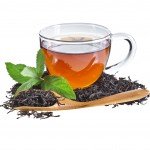 (NaturalHealth365) Tea, with its high concentration of powerful antioxidants, is well known for its ability to prevent cancer, cardiovascular, osteoporosis and other diseases. And, of course, tea is one of the most popular beverages in the world, second only to water. In fact, for centuries, it has been prized by cultures around the world for its health benefits.
But, results of a recent study found more brewing in some cups of tea than just antioxidants. According to the environmental nonprofit Greenpeace, an independent laboratory's tests found 49 packages of tea brands from India contained unsafe levels of toxic chemicals.
The health benefits of tea are well-documented
There is a host of research supporting health benefits of tea. For example, a University of Minnesota Cancer Center analysis of 13 studies found consistent results indicating women who drank green tea were less likely to develop breast cancer.
In Japan, where green tea is widely consumed, a study of over 40,000 people found drinking green tea significantly reduced the risk of dying from cardiovascular disease. A Tokyo study showed drinking green tea helped to reduce levels of LDL cholesterol.  And, finally, a Taiwan study found a link between drinking green tea daily and reducing the incidence of hypertension.
But what about the pesticides brewing in tea?
As stated before, according to the environmental nonprofit organization Greenpeace, many teas have been found to contain harmful levels of toxins.
Results of an independent laboratory's test of 49 packaged tea brands purchased in India found unsafe pesticide levels in teas grown and sold in there, as well as exported under several national and international brand names. The results of the tests on teas in India echo those of an earlier study of tea from China. In that study, dangerous levels of pesticides were found in tea grown in China and sold under American brands, including upscale custom blends and teas marketed specifically to children.
About 91 percent of the Celestial Seasonings tea studied had pesticide residues exceeding acceptable U.S. limits. One of the company's teas marketed specifically to children contained unacceptable levels of a known carcinogen. It should be noted that a number of carcinogens were found – at unacceptable levels – in other teas as well.
Some of the tea brands tested have claimed to be natural or organic, yet were found to contain high levels of carcinogens and other toxic chemicals. In truth, American companies putting their brand name on teas made from plants grown in China or India are not necessarily monitoring quality onsite on an ongoing basis.
Will 'organic blends' reduce the risk of pesticide exposure?
Some American tea distributors are combating the risk of pesticides in tea by testing all imported raw materials for pesticides, insecticides and herbicides most often used on these ingredients. Materials testing beyond acceptable limits as defined by government agencies are rejected. Naturally, this testing is performed by third-party labs.
Unfortunately, it can be difficult to ascertain which teas are made from ingredients that have been adequately tested and which are not. Your best route for avoiding pesticides in tea is to choose only 'certified organic' brands or grow your own blend of herbs for making tea.
In addition to choosing only certified organic teas, you may want to look for teas produced in the United States – whenever possible.
References:
https://ecowatch.com/2014/08/11/clean-chai-demand-pesticide-free-tea
https://www.timesfreepress.com/news/life/entertainment/story/2014/sep/15/toxic-tea-are-pesticides-flavoring-tea-you-l/267145
https://www.mnn.com/food/healthy-eating/blogs/are-teavana-and-celestial-seasonings-teas-safe-to-consume