Side effects of Lipitor now include type 2 diabetes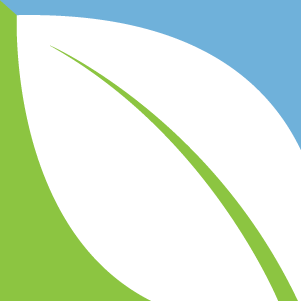 (NaturalHealth365) Statin use is at an all-time high in the United States, as doctors continue to prescribe these medications in an effort to prevent heart disease.  But, are you fully aware of the side effects of Lipitor and other statin drugs?
According to guidelines released by The American College of Cardiology and the American Heart Association (AHA) in 2014, nearly half of the American population ages 40 to 75 and virtually all males over age 60 should be prescribed cholesterol lowering drugs. Unfortunately, many patients blindly accept the recommendations of the AHA and their doctors, filling prescriptions for statin medications without examining their side effects.
One of the most commonly prescribed cholesterol lowering drugs – Lipitor – has come under fire for its potential risks. The drug is supposed to work by blocking an enzyme in the liver to help reduce cholesterol production. According to the Food and Drug Administration (FDA), this medication has a history of inducing higher blood sugar in some individuals. Bottom line, over time, statin drugs can greatly increase the risk of type-2 diabetes.
Read carefully: The side effects of Lipitor can be life-threatening
The side effects of Lipitor and other cholesterol lowering drugs are too many to name, especially considering some complications of these drugs may go unreported, undiagnosed or even purposefully left off of warning labels. After all, it was not until 2012 that taking Lipitor became one of the risk factors for diabetes, despite countless patients and many studies suggesting the drug could raise blood sugar and cause type-2 diabetes. But, be warned, some of the other side effects of Lipitor include abdominal pain, digestive health issues, joint pain, memory loss and liver problems.
In addition to these side effects, Lipitor is known to deplete the body of CoQ10, a naturally occurring enzyme in the body. CoQ10 is essential for cellular health and has been shown to play an important role in heart health. People with diabetes, heart disease, cancer and other serious illness tend to have lower levels of CoQ10 than other people. Cholesterol-lowering drugs drain the body of CoQ10, enhancing the side effects of the drugs and actually making the heart less resistant to disease.
Editor's note: The NaturalHealth365 Store offers the highest quality CoQ10 nutritional supplement on the market. Click here to learn more about CoQ10 and order today.
Do NOT ignore the health dangers linked to toxic indoor air. These chemicals - the 'off-gassing' of paints, mattresses, carpets and other home/office building materials - increase your risk of nasal congestion, fatigue, poor sleep, skin issues plus many other health issues.
Get the BEST indoor air purification system - at the LOWEST price, exclusively for NaturalHealth365 readers. I, personally use this system in my home AND office. Click HERE to order now - before the sale ends.
What are the legal repercussions for Pfizer?
Though taking Lipitor was named one of the risk factors for diabetes in 2012, that warning came too late for many people who developed the disease in the years since the drug was approved in 1996. Today, multiple lawsuits are pending against the drug maker for hiding the dangers of Lipitor for so long. However, it is just one example in a growing trend of lawsuits against drug manufacturers who have engaged in fraudulent research and falsely marketed their drugs as 'safe'.
The FDA's answer to Lipitor's dangerous side effects is a warning label, while most doctors are satisfied to simply monitor a patient's blood sugar over time. Dare I ask – isn't this playing with fire?
Diabetes is a serious disease that can drastically reduce a person's quality of life and lead to serious complications, such as blindness and loss of limbs. Instead of accepting your doctor's one-size-fits-all statin drug prescription, do your own research and consider finding a natural solution to your health problems.
Protect your health by learning more about the myths associated with cholesterol and statins in this article, "Cardiologist speaks truth about cholesterol and statins" by Thomas Levy, M.D., JD
References:
https://www.fda.gov/ForConsumers/ConsumerUpdates/ucm293330.htm
https://www.drugwatch.com/lipitor/lawsuit
https://www.naturalhealth365.com/benefits-of-coq10-heart-function-premature-death-1376.html
https://www.cbsnews.com/news/high-cholesterol-treatment-guidelines-push-high-dose-statins-over-lower-dose-combo-treatments
https://www.cbsnews.com/news/13-million-more-americans-would-take-statins-if-new-guidelines-followed-study