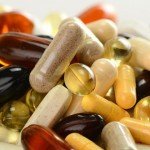 (NaturalHealth365) In February 2015, the New York State attorney general's office – led by state attorney general, Eric T. Schneiderman – accused GNC, Target, Walgreens, and Walmart of selling dietary supplements without the ingredients advertised on their labels. Instead, they claim the capsules contained a mixture of cheap fillers like powdered rice, asparagus, beans, carrots, and houseplants. But, there's something strange about this investigation.
On the next NaturalNews Talk Hour, Jonathan Landsman and Dr. Cass Ingram take a hard look at the suspicious activities of the attorney general and we'll expose the ugly truth behind this so-called "vitamin scandal." This program is ideal for healthcare providers concerned about the safety of nutritional supplements. Don't miss this educational program.
Simply sign up now for access to our free, weekly show by entering your email address and you'll receive show times plus FREE gifts!
Is the supplement industry really trying to harm the public?
We must ask the question: Are supplement manufacturers deliberately producing products with cheap fillers and selling them to the retail giants in order to increase their profit margins? If so, the public ought to be shown the laboratory test results – before rushing to any conclusions.
"Herbal science experts and supplement leaders of trade organizations have questioned the testing methodology used by Schneiderman, (known as DNA barcoding), because they insist the technology may fail to identify herbal extracts," says supplement industry insider and author Dr. Cass Ingram. Dr. Ingram says ongoing tests could totally invalidate Schneiderman's findings.
In fact, according to Dr. Ingram, "Bob Fish, a consultant to the dietary supplement industry and former 33-year FDA official who began working for the public health agency in 1962 as a field investigator, concluded the GNC products in all 15 lot numbers identified by New York Attorney General Eric Schneiderman were tested and manufactured in accordance with FDA regulations and federal law."
We have reason to believe that the New York State attorney's office may be acting with a hidden agenda. On the next NaturalNews Talk Hour, you'll be exposed to information never discussed in the mainstream media about the supplement industry and, specifically, about this investigation. If you're a healthcare provider – concerned about the welfare of your patients – do NOT miss this program.
Simply sign up now for access to our free, weekly show by entering your email address and you'll receive show times plus FREE gifts!
Is the government pushing hard to control the supplement industry?
Ingram points out that there are some who suggest that the New York state attorney may be acting maliciously, setting the stage for a push by politicians to "clean up the supplement industry" and put dietary supplements under the direct supervision of the Food and Drug Administration (FDA).
"If we see a flurry of House Resolutions and Senate Bills proposing tighter regulation of the Supplement Industry, we can surmise that the recent testing results may have been tainted for the purpose of swaying the American people to get behind tighter government control of their supplements," says Dr. Ingram.
It should be noted there were no reports of fatalities or illnesses linked to these mislabeled supplements, yet there are thousands of reported cases of severe side effects, including death, from over-the-counter and prescription drugs deemed "safe" by the FDA.
Bottom line, this so-called investigation – all in the name of 'protecting the public' – has many people asking many questions about the true intentions of the state attorney office. Join us for an important show about your health.
This week's guest: Dr. Cass Ingram, supplement industry insider and author
Find out what you need to know about nutritional supplement safety – Sun. Apr. 5
Dr. Cass Ingram is a nutritional physician who received a B.S. in biology and chemistry from the University of Northern Iowa (1979) and a D.O. from the University of Osteopathic Medicine and Health Sciences in Des Moines, IA (1984). Dr. Ingram has since written over 20 books on natural healing.
He has given answers and hope to millions through lectures on thousands of radio/TV shows. His research and writing have led to countless cures and discoveries. Dr. Cass Ingram presents 100s of health tips and insights in his many books on health, nutrition, and disease prevention. Dr. Ingram is one of North America's leading experts on the health benefits and disease fighting properties of wild medicinal spice extracts and a popular media personality – appearing in over 5,000 radio and TV shows.
Get the facts about nutritional supplement safety. The nutritional supplement market is under vicious attacks led by taxpayer-funding government investigations. Are your best interests being served by government officials? Get the facts on the next NaturalNews Talk Hour with Jonathan Landsman and Dr. Cass Ingram.
About the author: Jonathan Landsman is the host of NaturalHealth365.com, the NaturalNews Talk Hour – a free, weekly health show and the NaturalNews Inner Circle – a monthly subscription to the brightest minds in natural health and healing.
Reaching hundreds of thousands of people, worldwide, as a personal health consultant, writer and radio talk show host – Jonathan has been educating the public on the health benefits of an organic (non-GMO) diet along with high-quality supplementation and healthy lifestyle habits including exercise and meditation.