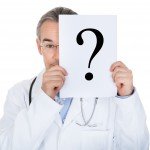 (NaturalHealth365) Along the Ebola River and in Sudan in 1976, two simultaneous outbreaks of the Ebola virus were discovered by microbiologist, Peter Piot leading to just below 400 fatal cases. Piot says of the most recent West African Ebola virus outbreak, in an interview with NBC news in London, ITN, "I never imagined the Ebola outbreak could evolve into such a big epidemic and, actually, a humanitarian crisis."
He credits the severity of the outbreak with a delayed global response and has told numerous news sources the numbers of people affected so far could have been avoided.
This current Ebola crisis has Americans and people all over the world asking, "Is widespread Ebola avoidable here? Does it impose a widespread threat?"
According to a recent Kaiser Foundation tracking poll, 48 % of Americans are still confused about the fact that the virus cannot be contracted unless the infected person they come into contact with is eliciting signs and symptoms. However, according to a Harvard poll released three days ago, about 80 percent of people said they were confident that if a person in their community contracted the virus and it was caught early, they could survive.
Shifting our focus to empowering immunity and away from fears of Ebola
Ebola becomes most dangerous when the public's knowledge of the virus is outweighed and clouded by their fears. According to the World Health Organization, It's important to understand that many West Africans are already suffering from compromised immunity as a result of parasitic and malarial infections; poor nutrition and unhealthy living conditions.
However, according to the journal Nature, a person with a normal functioning immune system has a much greater opportunity to fight the virus and experience recovery. They note that 30-50 percent of people infected in Africa are recovering on their own because of this.
Like the seasonal flu, people usually do not die as a direct result of the virus, but rather the body's immune response to the virus – when the body starts pumping out mass quantities of cytokines, what results is referred to as a "cytokine storm." I help patients understand that enhancing cellular immunity is the route to beating this deadly situation.
How to lower the risk of infectious disease and eliminate viruses naturally
While scientists attempt to perfect Ebola medication and vaccination treatments, you can actively protect yourself now with well-researched preventive nutraceuticals.
Check your vitamin D levels. Vitamin D3 status significantly improves your immunological response to potentially pathogenic invaders. The antimicrobial carrier protein for vitamin D3 reduces the likelihood of developing a cytokine storm through cellular differentiation and its ability to directly eradicate viral activity.  If you don't know your vitamin D level, get blood tested today.
Zinc and vitamin C: Similar to D3, zinc and C together enhance immune activity both at the skin defense level and cellular response level. Deficiency is associated with increased inflammation and decreased ability to fight infection.
In particular, take a good look at the 'multi-C protocol' for bacterial (or viral) health-related issues. And, of course, ask your integrative healthcare provider to suggest a therapeutic dosage appropriate for your personal circumstances. If they have no experience with natural remedies – find another doctor.
Is hand-washing really that important?
Yes, hand-washing is "that" important. Apparently hand-washing doesn't go without saying.
According to a KRC Research poll, men wash their hands less than women, 58 percent leave bathrooms without washing their hands and 39 percent do not wash hands after sneezing.
Skipping hand-washing increases your chances of spreading and receiving human fluids with others. I recently had a patient who is a nurse working in a hospital tell me that she only washes her hands at work, but rarely does outside of work, citing that she believed it made her immune system stronger.
To be clear, no data exists to support this notion. When you use the bathroom, visit a hospital or health facility, re-enter your home after school, work, sports, wash your hands with soap and water to avoid the transmission of human fluids from person to person. And, of course, avoid antibacterial (toxic) soaps.
Editor's note: Recently, I was told by a physician, visiting Sierra Leone with the hope of helping people recover from Ebola, that everyone washes their hands (with bleach and water) before entering stores or restaurants. Bottom line, never underestimate the power of good hygiene and nutrition, in terms of helping to avoid dis-ease.
About the author: Christine M. Dionese L.Ac, MSTOM is an integrative health expert, medical journalist and food writer. She's dedicated her career to helping others understand the science of happiness and its powerful effects on everyday human health. Christine practices, writes and speaks on environmental functional medicine, personalized medicine and epigenetics, food science and sustainable living.
References:
https://www.nbcnews.com/storyline/ebola-virus-outbreak/ebola-co-discoverer-peter-piot-says-crisis-was-avoidable-n228371
https://tinyurl.com/KaiserFamilyPollEbola
https://cdn1.sph.harvard.edu/wp-content/uploads/sites/21/2014/10/Ebola-II-Press-Release-Slides-15-October-14_final.pdf
https://cdn1.sph.harvard.edu/wp-content/uploads/sites/21/2014/10/Ebola-II_Topline_15-October-2014_final.pdf
https://www.nature.com/news/largest-ever-ebola-outbreak-is-not-a-global-threat-1.15640
https://www.nature.com/icb/journal/v85/n4/full/7100062a.html
https://www.hindawi.com/journals/scientifica/2014/903680
https://ajcn.nutrition.org/content/68/2/447S.full.pdf
https://www.krcresearch.com/wp-content/uploads/2014/08/SCA-Handwashing-Infographic.pdf