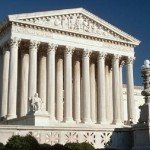 (NaturalHealth365) You didn't hear about it on your nightly news and you won't read about it on any popular newspaper's front page because vaccine dangers and vaccine injury never make headline news. Instead, stories that read "Vaccine court awards $2 million to brain damaged child" get buried so you'll stay uninformed; and so that big pharma can continue to dominate the corruptly slanted vaccine discussion.
Rest assured if the media gets hold of a story where a nutritional supplement allegedly harmed someone, we'd be hearing about it for weeks. Help us spread the word and share this story! (video – below)

So let's get real – what could be more worthy of making the news than a now 14 year old girl who suffers from cerebral palsy, seizures and severe neurodevelopmental issues due to vaccine accident?  Despite the cases that exist and have been rightfully awarded in vaccine court, still, objectors claim there is no substantial evidence that vaccines can cause brain injury.
Confirmed: Vaccines cause brain damage
Angelica Black's family knows all too well that brain damage resulting from routine vaccinations are very real. See for yourself in this heart-wrenching YouTube video below:
Most people have no idea that 'Congressional vaccine courts' have existed since 1988
The most common vaccine dangers – brain damage, paralysis, multi-faceted neuro-cognitive issues and death have been linked to the growing number of vaccine injury cases reported here in the United States and throughout the world.
The costs to provide exemplary care for a person with brain damage are enormous. While no monetary compensation can reverse the effects of any person injured by vaccination, vaccine courts, established by U.S. Congress almost twenty years ago exist to bring justice to those families that have been affected.
A few statistics that may surprise you:
The U.S. Department of Health and Human Services reports that approximately 4,000 victims have been compensated over $2.8 billion for vaccine accidents since 1988.
Just last year alone, $202 million was granted to 365 vaccine injured persons.
Yet still, so few Americans are aware such a court exists.
While the Black family may have been compensated to cover the lifetime of medical bills ahead of them, like the Blacks, many families are never compensated for lost wages and income due to extensive hospital stays and doctor visits.
If you suspect a vaccine injury – get the support you deserve
Depending on where you are located, it may seem daunting to seek qualified support if you suspect vaccine injury. If you do however, align with an advocate immediately – time is of the essence according to legal specifications set forth by the vaccine court.
The National Vaccine Information Center offers information on the National Vaccine Injury Act that was introduced in 1986 to support families experiencing vaccine accident issues. Under this act the National Vaccine Injury Compensation Program was born to award affected families in vaccine courts.
If you're looking for legal advice – you may want to contact Alan Phillips, J.D.  His website is: VaccineRights.com
About the author: Christine M. Dionese L.Ac, MSTOM is an integrative health expert, medical journalist and food writer. She's dedicated her career to helping others understand the science of happiness and its powerful effects on everyday human health. Christine practices, writes and speaks on environmental functional medicine, personalized medicine and epigenetics, food science and sustainable living.
References:
https://www.nvic.org/injury-compensation.aspx
https://www.hrsa.gov/vaccinecompensation/data.html
https://www.youtube.com/watch?v=VqQmMDDG-lY
https://www.uscfc.uscourts.gov/vaccine-programoffice-special-masters
https://www.charlotteobserver.com/living/health-family/article11620775.html
https://www.ncbi.nlm.nih.gov/pmc/articles/PMC2843136