Vitamin C deficiency linked to pneumonia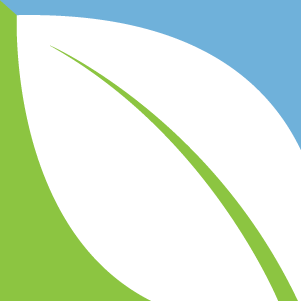 (Naturalhealth365) For over 70 years, forward-thinking physicians have noted the association between vitamin C deficiency and pneumonia – a serious health condition that claims over 50,000 lives a year. For example, in medical literature written as early as 1936, physicians credited the vitamin with "favorably influencing" outcomes for pneumonia patients.
However, the attitude of Western medicine towards high-dose vitamins has deteriorated since the 1970's – when poorly designed, low-dosage studies appeared to show a lack of vitamin C benefits for respiratory conditions. Fortunately, a surge of recent studies and reviews are shedding new light on the preventive and therapeutic powers of vitamin C against pneumonia – and other respiratory diseases.
Mild and severe vitamin C deficiencies alike are linked with an increased risk of infectious disease
In the 1930's, scientists made a connection between scurvy – severe vitamin C deficiency – and pneumonia. Not only is pneumonia one of the most frequent complications of scurvy, but it is a common prevailing cause of death.
People in good health have vitamin C blood concentrations of about 70 micromoles per liter. Moderate vitamin C deficiencies can occur at around 23 micromoles per liter, while severe deficiencies – and risk of scurvy – appear at concentrations under 11 micromoles/liter.
Startling new research shows that 14 percent of males and 10 percent of females in the US have vitamin C levels below 11 micromoles/liter – the clinical threshold for severe deficiency.
Not only are severe vitamin C deficiencies strongly linked with pneumonia, but milder, or "marginal," vitamin C deficiencies are also associated with increased risk and severity of infections.
Do NOT ignore the health dangers linked to toxic indoor air. These chemicals - the 'off-gassing' of paints, mattresses, carpets and other home/office building materials - increase your risk of headaches, dementia, heart disease and cancer.
Get the BEST indoor air purification system - at the LOWEST price, exclusively for NaturalHealth365 readers. I, personally use this system in my home AND office. Click HERE to order now - before the sale ends.
Avoiding vitamin C deficiencies can dramatically slash pneumonia risk
In a review published last March in Nutrients, Dr. Harri Hemila of the University of Helsinki noted that three different controlled trials found that vitamin C significantly protected against pneumonia – reducing risk by up to 80 percent.
Dr. Hemila also reported that two separate studies had found a treatment benefit of vitamin C for pneumonia patients.
In one study involving pneumonia patients, researchers found that a dosage of vitamin C ranging from 500 to 1600 milligrams a day cut hospital duration by a third. The patients also experienced benefits that included normalization of chest X-rays, temperature, and ESR, or erythrocyte sedimentation rate.
According to Dr. Hemila, 148 animal studies show that vitamin C may alleviate or prevent infections caused by bacteria, viruses and fungi – including tuberculosis, strep infections, diphtheria and Candida albicans.
In addition, the regular administration of this essential nutrient can shortens the duration of colds.
Vitamin C levels decline with illness – making supplementation a must
Researchers have found that white blood cells have vitamin C levels up to ten times higher than those of blood plasma, indicating a functional role in the immune system. In fact, they have discovered that cells have active vitamin C transporter molecules in their membranes to help the vitamin gain access.
Scientists believe that vitamin C stimulates the immune system and promotes the functions of disease-fighting phagocytes. But the increased need for vitamin C in times of illness can create shortages in the body that must be corrected.
For this reason, integrative healthcare providers have long insisted that intake of vitamin C should be drastically raised when illness is present. In addition, the nutrient's antioxidant properties can help curtail the oxidative stress that is created by the immune system in response to pathogens.
Listen to the quick video (below) to hear the account of Andrew Saul, Ph.D. –author of "Doctor Yourself" and the editor of Journal of Orthomolecular Medicine – who attributes his rapid recovery from viral pneumonia to mega-doses of vitamin C.
Inappropriately low vitamin C dosages can jeopardize beneficial effects
High-dose vitamin C advocates say that the inconclusive findings of some vitamin studies result from the low dosages used by many researchers. Because vitamin C is dose-dependent, benefits rise in proportion to dosages, experts say. And, the nutrient must be given in large enough dosages to be effective.
One simple truth to remember: the sicker you are, the more vitamin C you need.
For example, in one study (showing no benefit) researchers administered a mere 25 milligrams of vitamin C a day. Comprising half the amount of the vitamin C found in a small orange, this dosage is so low as to be ludicrous – and probably non-effective in treating illness.
But in another study, participants with colds were given either 4,000 mg (4 grams) or 8,000 mg (8 grams) a day of vitamin C. The group that received the 8-gram dosage enjoyed a 19 percent reduction in the length of their colds – roughly double that of the 4-gram dosage group.
In a review published in Journal of the Royal Society of Medicine, (JRSM) the authors noted that "dangers" of mega-dosages of ascorbic acid have been shown to be "unfounded" – and recommended that patients with pneumonia take dosages as high as 100 grams a day of vitamin C.
Dr. Thomas E. Levy, board-certified cardiologist and advocate of high-dosage vitamin C therapy, recommends liposome-encapsulated vitamin C as a highly effective addition to any nutrient-based protocol.
The liposomal form allows the vitamin to pass through the digestive barrier and into the bloodstream and cells, eliminating possible gastrointestinal side effects. According to Dr. Levy, five grams of liposome-encapsulated vitamin C can work as well as 50 grams given intravenously.
Click here to learn more about Dr. Levy's "multi-C protocol."
(Note: The authors of the JRSM article warned that some studies have shown that high doses of vitamin C, when coupled with vitamin E supplementation, could increase chances of pneumonia and tuberculosis.)
Before taking nutritional supplements for any other health condition, be sure to consult with trusted medical professional – who understands the value of nutritional supplements and can help you determine what's best for you.
The amazing ability of high-dose nutritional therapies to prevent and treat infectious respiratory diseases has not gone unnoticed by a growing number of integrative physicians, researchers and medical reviewers. Yet, the American Medical Association continues to insist, "There is no reliable evidence that large doses of vitamin C prevent colds or shorten their duration."
Nothing could be farther from the truth.
And, thankfully, attitudes are finally changing for the better.
Editor's note: The NaturalHealth365 Store offers the finest quality, vitamin C products on the market.  Click here to shop today.*
*And, yes, your purchase helps to support our operations at NaturalHealth365. Thank you.
Sources for this article include: