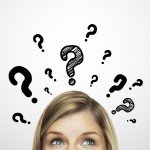 (NaturalHealth365) A flawed conclusion by a federally funded group has sent waves of misinformation throughout mainstream media, leaving unsuspecting consumers with the impression that vitamin supplements, as well as mineral supplements, are a waste of money.
But recommendations by the taxpayer-funded group United States Preventive Services Task Force (USPSTF) were based on questionable evidence, according to Blake Gossard, Kira Schmid, ND, Luke Huber, ND, MBA and Steven V. Joyal, MD. The physicians recently voiced their concerns in Life Extension Magazine – while citing a number of studies disputing the USPSTF's conclusions.
How anti-vitamin groups try to deceive the public
In statements issued back on November 12, 2013, the USPSTF declared there wasn't sufficient evidence to support daily regimens of mineral and vitamin supplementation as a means for warding off cancer and cardiovascular disease.  One should not be surprised if this same organization would support the use of pharmaceutical drugs – even if there were significant (negative) side effects from its usage.
The problem with their conclusion, according to the physicians writing in Life Extension, is that the task force stretched the definition of multi-vitamin to consider trials where as few as three nutrients were studied. Further, a majority of the studies cited were short-term investigations, despite cancer and cardiovascular disease tending to be associated with long-term issues like, aging.
USPSTF also included one study that is considered flawed by the medical community, according to the Life Extension report.  This is a classic example of 'junk science' – with no validity – designed to persuade people into avoiding nutritional supplements
Real scientific studies reveal the power of nutritional supplementation
Two trials included in the analysis that were of moderate duration – the Physicians' Health Study II (11.2 years) and the SU.VI.MAX trial (7.5 years) – both showed evidence of reduced cancer risk in men taking multivitamins.
The Physicians' Health Study II (PHS-II) showed multivitamin supplementation to be associated with an 8 percent reduction in overall prevalence of cancer incidence, with a 12 percent reduction in cancer death during the duration of the study. This study also found a 39 percent decline in fatal heart attack risk for those taking a multivitamin.
In the Supplementation in Vitamins and Mineral Antioxidants Study (SU.VI.MAX), also a part of the USPSTF analysis, results showed a 31 percent reduction in total incidence of cancer in men receiving a multivitamin supplement.
Taken together, the results of these two studies indicated that men receiving the supplements had their risk of cancer reduced over 10 years. However, details of such a pooled analysis were not presented by USPSTF.
A simple way to reduce your risk of cancer and heart attacks
The physician authors writing in Life Extension cite a number of studies supporting the use of vitamin and mineral supplements. For example, a 2012 study, by European researchers, of 23,943 subjects taking antioxidant vitamin supplements across a span of 11 years were shown to be 48 percent less likely to die from cancer. The subjects were also 42 percent less likely to die from any cause when compared with those not taking an antioxidant vitamin supplement.
The physicians added that additional benefits of vitamin and mineral supplementation were found in the analysis as well. While not statistically significant, these findings support continued use of vitamin and mineral supplements.
Naturally, a healthy organic diet – rich in plant-based foods – will always be the best way to improve immune function and prevent disease.  Unfortunately, thanks to modern food production procedures, our farming soil and food supply has been depleted of valuable nutrients for optimal health, which is why nutritional supplements may prove to be quite helpful for many people. In fact, even Harvard T.H. Chan School of Public Health (formerly Harvard School of Public Health) has stated, "a multivitamin can help fill in the gaps, and may have added health benefits."
References:
https://www.ncbi.nlm.nih.gov/pubmed/24217421
https://www.ncbi.nlm.nih.gov/pmc/articles/PMC3517179
https://www.lef.org/Featured-Articles/2013/12/Federally-Funded-Analysis-Attempts-to-Undermine-Vitamin-and-Mineral-Supplements/Page-01