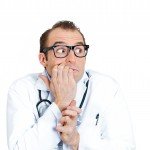 (NaturalHealth365) The Ebola virus outbreak, of 2014, is just another example of how Western medicine has failed to serve society in an intelligent, effective way.  The Centers for Disease Control (CDC), the World Health Organization (WHO) and just about every (conventionally-trained) infectious disease expert admit that an ebola cure doesn't exist.  Mind you, after spending billions of taxpayer dollars, these are the same "health experts" that haven't cured heart disease, cancer or any other chronic disease condition.
Learn how to STOP disease naturally.  If you're suffering from any chronic disease or have a fear of Ebola – do NOT miss the next NaturalNews Talk Hour.  This program will teach you everything you need to know about boosting immune function and protecting yourself from infectious diseases.
Simply sign up now for access to our free, weekly show by entering your email address and you'll receive show times plus FREE gifts!
To stop Ebola (or any other disease) – don't get distracted
According to the CDC, symptoms of Ebola are 'treated as they appear with intravenous fluids, maintaining oxygen levels and the treatment of other infections, if they occur.'  Conventional oncology has a similar mindset in treating cancer.  According to every major cancer treatment center, the 'best way' to deal with cancer is: surgery, chemotherapy and radiation.  There's only one problem – how do these conventional treatment protocols stop the development of disease? (they don't!)
As of October 20th, if you believe the numbers from the CDC, the total death rate – from Ebola – is 4,555.  And, even if these numbers are underreported, they are nothing when compared to the carnage left behind due to heart disease, cancer and diabetes.  There's only one way to stop disease and that's through prevention.
Globally speaking, if we really want to stop the spread of infectious diseases, we must improve the quality of our food production and living conditions.  On the next NaturalNews Talk Hour, Jonathan Landsman and David Katz, MD address the Ebola crisis with practical (empowering) information.
Simply sign up now for access to our free, weekly show by entering your email address and you'll receive show times plus FREE gifts!
Why do most people get viral infections?
It's called a 'compromised immune system'.  Wireless technology; GMOs; heavily-processed foods; toxic vaccines; unsanitary living condition and unsafe drinking water deplete our natural defense mechanisms and increase the risk of disease.  On top of that, mineral deficiencies, heavy metal toxicity and chronic (emotional) stress set the stage for premature death.  Bottom line, we need to take better care of ourselves.
Is your doctor well-educated?  For example, as soon as you walk into the doctor's office, do you see drug advertisements?  This would be a clear indication of what to expect when dealing with your health issues.  If you want a more natural approach, find another doctor and teach yourself about the benefits of an organic lifestyle.
This week's guest: David Katz, M.D., Founding Director, Yale University Prevention Research Center
Discover the top 6 reasons why people suffer from disease and how to avoid it – Sun. Oct. 26
David L. Katz, MD, MPH, FACPM, FACP, is the founding (1998) director of Yale University's Yale-Griffin Prevention Research Center.  He received his BA from Dartmouth College (1984; Magna Cum Laude); his MD from the Albert Einstein College of Medicine (1988); and his MPH from the Yale University School of Public Health (1993).  He is a two-time diplomate of the American Board of Internal Medicine, a board-certified specialist in Preventive Medicine/Public Health, and a clinical instructor in medicine at the Yale School of Medicine.
Published in nearly 200 scientific articles and textbook chapters; innumerable blogs and columns; nearly 1,000 newspaper articles; and authored or co-authored 15 books, Dr. Katz speaks routinely at conferences and meetings throughout the United States, and around the world, and has delivered addresses in at least 7 countries.  He is a recognized thought leader in nutrition, chronic disease prevention/health promotion, weight management, and integrative medicine.  Widely recognized as a gifted public speaker, Katz has been acclaimed by peers as the poet laureate of health promotion.
Would you trust someone that lied to you?  According to the Mayo Clinic, "there is no cure for the common cold."  The CDC says, 'there's no cure for Ebola.'  Do you see a pattern here?  On the next NaturalNews Talk Hour, Jonathan Landsman and David Katz, M.D. reveals the top six ways to STOP disease naturally. (no hype, just the scientific truth)
About the author: Jonathan Landsman is the host of NaturalHealth365.com, the NaturalNews Talk Hour – a free, weekly health show and the NaturalNews Inner Circle – a monthly subscription to the brightest minds in natural health and healing.
Reaching hundreds of thousands of people, worldwide, as a personal health consultant, writer and radio talk show host – Jonathan has been educating the public on the health benefits of an organic (non-GMO) diet along with high-quality supplementation and healthy lifestyle habits including exercise and meditation.