New strain of coronavirus currently "as deadly as the Spanish flu epidemic," expert warns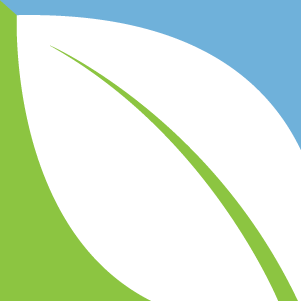 (NaturalHealth365) One look at the harrowing images coming out of China is enough to leave all of us with the same question on our minds: what is coronavirus?
A mysterious, pneumonia-like illness is spreading around the world, and experts are anticipating this epidemic to be "as deadly as the Spanish flu epidemic" of 1918, which killed an astounding 50 million people.  Stick with us to learn more about this worrisome disease and why you should consider natural remedies like vitamin C and vitamin D as part of your family's virus prevention plan.
World Health Organization: Wuhan coronavirus epidemic poses a "high" global threat level
In late December 2019, the first cases of a strange and potentially deadly pneumonia-like illness were diagnosed in the central Chinese city of Wuhan. The illnesses – signs of which include fever, cough, breathing trouble, and sudden fainting and collapse – were found to be caused by a mutating strain of a virus called coronavirus, or 2019-nCoV. Its origin is hypothesized to be from a wet market in the Asian city of 11 million.
As of this writing, the death toll from 2019-nCoV has climbed to over 300 people, with 14,000 plus confirmed cases in at least 19 countries, including Australia, Cambodia, Philippines, Canada, Finland, France, Germany, Japan, Malaysia, Nepal, Singapore, South Korea, Sri Lanka, Taiwan, Thailand, Tibet, the United Arab Emirates, the United States, and Vietnam (for real-time updates, check out this resource).
Just note: "Official" numbers are always downplayed for obvious business reasons.
In a heavily criticized move, the World Health Organization (WHO) recently stopped short of declaring this outbreak an international health emergency.  Had they done so, it would be easier for global leaders to launch a concerted effort to prevent an epidemic. Failure to declare an emergency may delay care and put even more global citizens in the path of this potentially deadly illness.
Do NOT ignore the health dangers linked to toxic indoor air. These chemicals - the 'off-gassing' of paints, mattresses, carpets and other home/office building materials - increase your risk of headaches, dementia, heart disease and cancer.
Get the BEST indoor air purification system - at the LOWEST price, exclusively for NaturalHealth365 readers. I, personally use this system in my home AND office. Click HERE to order now - before the sale ends.
Only time will still tell if the international agency will change their stance on the severity of the outbreak. In the meantime, the WHO has conceded that they made a mistake in its risk assessment of the mysterious illness, and have upgraded the threat level from "moderate" to "high" at both the regional and global level (including "very high" in China).
Protect yourself and your loved ones from the flu with these 3 natural remedies
Reports from the U.S. Centers for Disease Control and Prevention (CDC) show that deaths from seasonal flu-like illnesses are increasing, and have been for some time. With the outbreak of this new mutating virus, it seems more important than ever to protect yourself and your loved ones from illnesses.
Here are 3 ways to keep your immune system health and strong:
Take vitamin C: We know that a vitamin C deficiency has been linked to pneumonia.  On the flip side, getting a sufficient amount of vitamin C can boost immune health and may help people avoid falling ill with flu-like illnesses.  It's no surprise that the Cebu City Health Office of the Phillipines recently advised people (after the arrival of a 5-year-old boy into the country who tested positive for coronavirus) to take vitamin C.  According to Mayo Clinic, the recommended daily intake of vitamin C for adults is about 65 to 90 milligrams (mg) a day.  But, that's way too low to help avoid the threat of viral infections.  In many cases, supplementation is a must … but, foods rich in vitamin C include kale, broccoli, peppers, kiwifruit, and citrus.
Take vitamin D: Studies, including a 2017 study published in BMJ, show that vitamin D supplements can bolster people against colds, flus, and other types of respiratory infections. It's understood – by many integrative healthcare providers – that vitamin D boosts the levels of antimicrobial substances in the lungs called antimicrobial peptides.  The minimum recommended intake for vitamin D is around 400 – 800 International Units (IU) per day, but most studies show that increasing your intake to 1,000 to 2,000 IU/day (or more) is safe and beneficial.  Keep in mind, to get the best absorption rate, it's best to take a vitamin D supplement that offers the essential cofactors such as, vitamin K2, boron, zinc and magnesium – to name a few.  In addition, foods rich in vitamin D include wild-caught fatty fish and pasture-raised (organic) eggs.
Get enough sleep: Even just one night of sleep deprivation – getting less than the recommended 6 – 8 hours – has been shown to lower a person's immune function and increase their risk of falling ill with a communicable disease.  To avoid the threat of viral infections, make a commitment with your loved ones that you'll all prioritize your sleep and practice good sleep hygiene techniques.
Obviously, it's always a good idea to minimize your exposure to toxic chemicals, unwanted amounts of mental and emotional stress and eat an organic diet rich in antioxidants to support a strong immune system.
The Wuhan coronavirus outbreak is an actively developing story. Stay tuned for future updates on this flu-like epidemic and other major health news at NaturalHealth365.
Sources for this article include:
Sun.co.uk
ScienceDaily.com
Worldometers.info
BusinessInsider.com
Mayoclinic.org
Washingtonpost.com
BMJ.com
Sunstar.com
TheGuardian.com
ScienceAlert.com
NYTimes.com