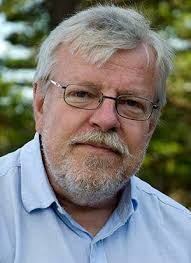 Breaking news about cancer, bacterial sensitivity and EMF pollution
Our Guest: Olle Johansson, PhD is a former associate professor at the Karolinska Institute, Department of Neuroscience, head of The Experimental Dermatology Unit and is a world-leading authority in the field of EMF radiation and its health effects. Among his many professional achievements, Dr. Johansson has published more than 600 original articles, reviews, book chapters, statements, resolutions, and conference reports, within the fields of basic and applied neuroscience, epidemiology, and biophysiology. By now, I'm sure you appreciate how poor nutrition, a lack of physical exercise and emotional stress negatively influence our lives. Simply put, if we ignore these issues for too long – disease is almost certainly a guarantee. But, what if I were to tell you there is an invisible force that's being systematically ignored by the largest corporations in the world, most politicians and government health officials. This is the topic of electromagnetic frequencies – which are being generated more and more by the wireless industry and its impact on our health is far worse than most people could ever imagine. On this program, we'll talk about a major risk factor of cancer, most forms of dementia plus many other neurological and immune-related disorders. The science is quite clear about the dangers of artificial electromagnetic frequencies and avoiding a discussion is NOT the answer to our health concerns. Keep in mind, the information you're about to hear is well-grounded in science and should not be ignored any longer for all those concerned about their health. Stick around – because at the end of this program – we'll reveal MANY ways for you to protect your health.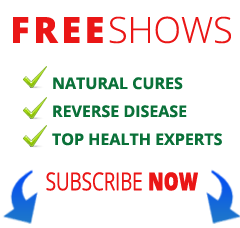 Next Show:
Fri. 08/06/22
Available Now
Listen now – Click the play button below:
If the 30 second promotion view is still playing on Saturday during show hours,
then please clear your browser cache.
---
Current Episode
---

Top sellers from the NaturalHealth365 Store