Why chemotherapy fails
Why Chemotherapy fails…
Chemotherapy Fails Often – Let's Take A Look At Why
It should not be surprising that chemotherapy fails – we have all been touched by cancer at some point in our lives either directly or via a loved one's diagnosis. Sometimes we lose the battle, chemotherapy fails and we are told that everything possible was done… but often that's not true! Learn why chemotherapy fails and how you can increase your chances of surviving the ultimate battle…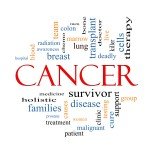 (NaturalHealth365) Jonathan Landsman, host of NaturalHealth365 offers a portion of this exclusive interview with Nicholas Gonzalez, M.D. – an alternative cancer treatment specialist and outspoken critic of the conventional cancer industry. Dr. Gonzalez has a serious (scientifically valid) health warning about chemotherapy for every cancer patient.
If you know someone suffering from cancer and thinking about receiving chemotherapy treatment – PLEASE SHARE THIS VIDEO before it's too late.
To hear the rest of this interview and gain INSTANT access to over 300 shows with over 200 integrative healthcare providers – join us inside the NaturalHealth365 INNER CIRCLE.
To join – simply click the link below:
https://innercircle.naturalhealth365.com
Do NOT ignore the health dangers linked to toxic indoor air. These chemicals - the 'off-gassing' of paints, mattresses, carpets and other home/office building materials - increase your risk of nasal congestion, fatigue, poor sleep, skin issues plus many other health issues.
Get the BEST indoor air purification system - at the LOWEST price, exclusively for NaturalHealth365 readers. I, personally use this system in my home AND office. Click HERE to order now - before the sale ends.