WARNING: Air pollution linked to COVID-19 lethality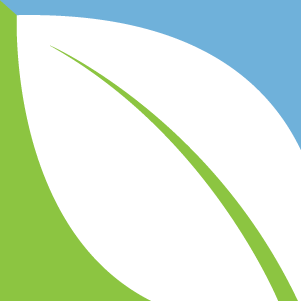 (NaturalHealth365) Could having slightly cleaner air in Manhattan save hundreds of lives? What about the lives of people in Lombardy and Emilia-Romagna, where air pollution levels aren't just some of the worst in Italy, but some of the worst in Europe?
Much has been made about the global drop in air pollution since the start of the COVID-19 pandemic – quarantine protocols, airline cancellations, and an overall decline in trade have helped the environment – but, little has been said about how air pollution affects the threat of COVID-19.
Until now.
According to a study published in Environmental Pollution, researchers from Aarhus University in Denmark and the University of Siena in Italy found a clear correlation between air pollution and death rates from COVID-19 in Italy.
Dirty little secret: Air pollution makes COVID-19 worse
Long before the coronavirus, air pollution killed approximately seven million people a year. Evidence is now emerging that dirty air makes COVID-19 more lethal, or as Francesca Dominici, a Harvard biostatistics professor put it: "If you're getting COVID-19, and you've been breathing polluted air, it's really like putting gasoline on fire."
Air pollution also causes many of the preconditions that make COVID-19 so dangerous, including lung and respiratory disease, heart disease, diabetes, and cancer.
The authors of the study in Environmental Pollution found a significant variation in the lethality of the virus, depending upon geography, with northern regions such as Lombardy and Emilia-Romagna seeing a lethality rate around 12%, and the rest of Italy a lethality rate around 4.5%.
Meanwhile, new research published in the Journal Science of the Total Environment, shows that almost 80% of deaths across four countries – Italy, Spain, France, and Germany – were in the most polluted regions.
As COVID-19 attacks through respiratory tracts and targets the lungs, it makes sense that death rates would be higher in places with poor air quality.  Pollutant particles, known as PM2.5, penetrate deep into the body, increasing complications in coronavirus patients. Nitrogen dioxide, a pollutant produced by diesel vehicles, has long been linked to lung damage, and long-term exposure to the pollutant may be a key contributor in COVID-19 fatality.
The connection between human health and environmental health
Air pollution is just one part of the complex COVID-19 puzzle. But along with a person's age, sex, and underlying heath conditions, it's a key contributor to COVID-19 lethality.
The current drop in global air pollution, however temporary, can help "flatten the curve." Even short-term changes in air quality have an immediate impact on our health, leading to less heart-attacks, strokes, and emergency room visits.
Still, when the world emerges from this terrible situation will it seek to have fewer and cleaner vehicles on the road? Or will health regulations be loosened and polluting industries try to make up for lost time by cranking up high levels of production?
Only time will tell.
Meanwhile, we ought to do everything we can to keep our immediate air space as clean as possible – especially indoors.  Use an indoor air purification system, keep plants around you and open those windows to get good circulation, as often as possible.
Sources used for this article include:
Sciencedaily.com
Medicalnewstoday.com
Theguardian.com
Nationalgeographic.com