Breaking News: Medical doctor exposes fraud inside WHO, CDC and led by Dr. Anthony Fauci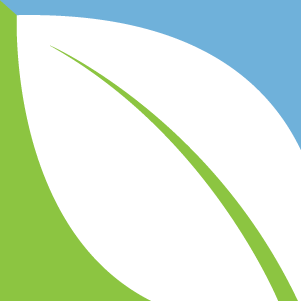 (NaturalHealth365) This year, NaturalHealth365 has written extensively about the coronavirus pandemic.  We've exposed many underreported facts like, the "successful therapy" being used in China to the "suspicious activity" of Bill Gates.  But, there's one physician – with lifesaving information – that we haven't introduced you to (yet), until now.
Meet Dr. Rashid Buttar, an osteopathic physician trained in General Surgery and Emergency Medicine, served as a Brigade Surgeon and Director of Emergency Medicine while serving in the U.S. Army and a true leader in the fields of health and medical science.  Dr. Buttar issues a compelling argument as to why the mainstream media and government health agency leaders like Dr. Fauci have it all wrong – when it comes to educating the public about this current viral infection we call, COVID-19.
What if everything we've been told about coronavirus was a lie?
Today, I want you to pay close attention to an exclusive interview created by The Next News Network, that featured some blockbuster news by Dr. Buttar. In this video, Dr. Buttar blasts Dr. Anthony Fauci, Bill Gates, the World Health Organization (WHO), the Centers for Disease Control and Prevention (CDC) and the fake pandemic numbers being put out by these organizations plus much more!
Watch this video – below – and decide for yourself:
The U.S. Surgeon General agrees with Dr. Buttar and drops the COVID-19 models used by WHO
Jerome Adams, the Surgeon General of the United States has decided to work with "real numbers" – as it relates to the COVID-19 pandemic. In other words, the leading spokesperson on matters of public health in the federal government of the United States has completely lost faith in the numbers that were issued by the World Health Organization.
Doesn't it make you wonder why there's been a sudden change in policy within the federal government?
In fact, the White House now seems fully committed to investigating the WHO, its false claims and the coverup about the origins of COVID-19 – especially as it relates to China.
In his own investigation, Dr. Buttar discovered how researchers – back in 2015 – were working on genetically modifying a naturally occurring version of the coronavirus into a completely unnatural version of itself. This type of work is called, "gain of function" research.
And, its purpose was to take an already existing virus – which could potentially harm human health and make it even more harmful.  Why would they do this?!
Anyway, after many scientists said 'there's no good reason to do this kind of research,' the U.S. government put a stop to these efforts.  But, there's evidence to suggest that 3.7 million dollars was transferred to a lab in China to continue the work!
Dr. Buttar goes on to explain how Dr. Fauci "broke the law" by continuing to support this research – even though the U.S. government basically said, 'Stop!'
In 2017, how did Dr. Fauci know that a worldwide pandemic was coming?
In 2017 at Georgetown University, Dr. Fauci is on record – warning the President of the United States – talking about the 'certainty' of a worldwide pandemic during his presidency. How did he know this?
The bottom line: it seems very clear that high ranking government health officials within the United States are hiding the truth from the American public. How much did Dr. Fauci know and when?
Watch this video and decide for yourself.