Short-term oral corticosteroids linked to serious health risks within a month, new data says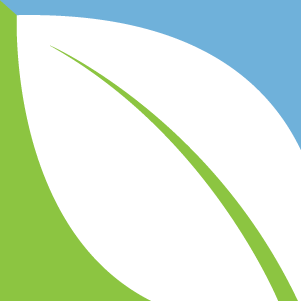 (NaturalHealth365) Short-term bursts of oral corticosteroids are often prescribed to treat a number of different health conditions. Some of the most common indications for the use of short-term oral steroids include upper respiratory tract infections, skin disorders, lower respiratory tract disorders, allergies, spinal conditions, and bronchitis.
Generally speaking, doctors will prescribe oral corticosteroids because they provide quick results.  However, new data from a study reported in the Annals of Internal Medicine reveals a link between short-term use of oral steroids and serious health risks.
In fact, the most troubling reality is that adverse effects can kick in within a month after use!
Short bursts of oral steroids linked to bleeding in the gut and heart failure
In the past, studies have looked at the risk of long-term steroid use. However, there's been less data focusing on the short-term use of oral corticosteroids.
This study looked at short bursts of two weeks or less, and they discovered that using oral steroids for even short periods was linked to health risks even among users who were relatively health.  The data used by researchers was based upon national medical claims records in Taiwan, looking at adults between the ages of 20 and 64 who were covered by National Health Insurance in the country between 2013 and 2015.
Out of over 15.8 million people, the study authors found that 2,623,327 individuals took a short burst of oral steroids during the period of study. Approximately 85% of them were relatively health, the average age was 38, and 55.3% were women.
Among individuals who took oral steroids for a media of 3 days, the risk of adverse health events increased significantly. Adverse effects identified included GI bleeding, sepsis, and heart failure, that the risk was seen within 5-30 days after taking the corticosteroids.
Although the risk dropped 31-90 days after taking the drugs, it still was elevated.
Short-term use of corticosteroids is more common than you think
Researchers believe their findings are important because prescription of short-term oral corticosteroids is so common, and it's becoming obvious that the real-world safety of these medications – even for short-term use – still remains unclear.
For example, one oral steroid, dexamethasone, is now commonly used to treat COVID-19.  Currently, the NIH recommends this steroid in patients with COVID-19 currently under mechanical ventilation.
Physicians commonly prescribe short-term oral steroids for common conditions like upper respiratory infections or to clear up skin disorders, too.
Even bursts that only last three days may increase the risk for serious adverse events, even in healthy, younger individuals.  Most providers avoid using corticosteroids in older patients and individuals with other health risks.
However, prescribing short-term bursts to patients considered "low-risk" has been seen as innocuous. This new evidence shows that continuing this practice may put patients at risk for serious harm.
As we learn more about the health risks associated with even short-term corticosteroid use, the best course of action is to avoid using them unless there's a clear benefit that outweighs the risk.
Sources for this article include: