Low consumption of fruits and vegetables cause premature death for millions of people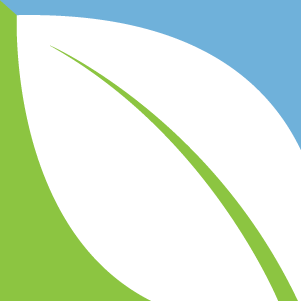 (NaturalHealth365) Hopefully, you know: making good food choices has a significant impact on your overall health.  For example, packing your diet with fruits and vegetables helps to ensure you're getting essential vitamins, minerals, antioxidants, and fiber.
Ultimately, a few of the health benefits include: a reduced risk of cancer; lower blood pressure, better digestive health, and a lower risk of heart disease.
Unfortunately, the CDC estimates that only about 10% of adults actually eat the recommended amount of fruits and veggies each day. And a new study suggests that skimping on these nutritional powerhouses has serious consequences. In fact, not consuming enough fruits and vegetables could cause premature death for millions of people.
Not eating enough fruits and vegetables have a significant impact – worldwide
Researchers presented these new findings at the American Society for Nutrition annual meeting and the study suggests that not eating enough fruit can cause one in seven deaths from heart disease.  Low vegetable intake is a problem, too, resulting in as many as 1 in 12 heart disease deaths.
After looking at global data from 2010, researchers discovered that low fruit consumption was responsible for as many as two million deaths from heart disease. Not getting enough vegetables was responsible for one million deaths.  And, the impact was even more significant in countries around the world with a lower average consumption of veggies and fruits.
According to the data, not eating enough fruit results in over 500,000 deaths due to heart disease and over one million deaths from stroke – each year – worldwide. More than 200,000 deaths from stroke are related to low vegetable intake, as well as over 800,000 deaths due to heart disease every year.
Discover an easy way to avoid premature death
The findings are staggering and show the critical need for people across the world to start making better food choices, increasing their fruit and vegetable consumption. When people do get enough veggies and fruits in their diet, studies show that the risk of heart disease is 20% lower, and a diet packed with vegetables and fruit lowers the risk of stroke, too.
What's the daily recommended intake of vegetables and fruits? According to the United States Department of Agriculture, adults should be getting two to three cups of vegetables each day, as well as 1.5 to 2 cups of fruit daily.  We, at NaturalHealth365 think that number is way too low.
Need some help getting more fruits and vegetables in your diet? Here are a few tips that make it easy to reduce your risk of premature death:
Add fruit to daily snack routine
Throw veggies into a breakfast omelet
Double up on veggies in soups or casseroles
Make sandwiches with more veggies and fruits like apple slices, sprouts or sliced cucumbers
Put lots of stir-fry veggies on top of grass-fed or veggie burgers
Try doing "meatless Mondays" and focus on only eating fruits and vegetables
The point is simple: eat more fruits and vegetables for a healthy life.  And, be sure to eat organic food – as much as possible to avoid unwanted chemicals.
Sources for this article include: