New study links gum disease as an early marker of type 2 diabetes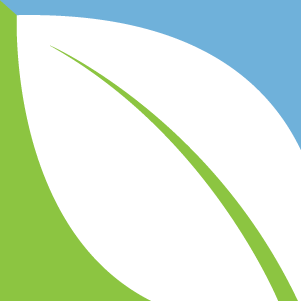 (NaturalHealth365) The condition of periodontitis, or gum disease, may be an early warning sign of prediabetes and type 2 diabetes. A study substantiating this finding was recently published in the BMJ Open Diabetes Research & Care, an online journal. Keep in mind, this is a serious issue because – in the over 9 percent of Americans have been diagnosed with diabetes.
The researchers looked at 313 persons around middle age who attended a university dental clinic. Of the group, 109 had no periodontitis, 78 had severe periodontitis, and 126 showed signs of moderate or mild periodontitis.
Why severe gum health issues INCREASE the risk of becoming overweight
All three groups showed similar risk factors for diabetes, including high cholesterol levels and high blood pressure. However, it was noted that average weight was much higher in persons with severe periodontitis. These individuals had an average BMI (body mass index) of 27.
Persons in the middle range with moderate or mild gum disease had a higher number of relatives with diabetes than those with either severe or no signs of periodontitis. Less than 3 percent of persons who did not have gum disease had type 2 diabetes, as did 4 percent of those with moderate or mild gum disease, and 8 percent with severe gum disease.
Blood sugar testing confirms the link between diabetes and gum disease
The participants were assessed based upon their HbA1C blood values, which can determine the average blood sugar level in the body for the previous two to three months. HbA1C values of 39 to 47 mmol/l indicates prediabetes, and higher values indicate diabetes.
HbA1C testing showed that these values were highest in persons with the most severe periodontitis, with levels that averaged 45 mmol/l (6.3%). Persons with no gum disease showed 39 mmol/l (5.7%), and those with moderate or mild gum disease had levels of 43 mmol/l (6.1%).
Those with both prediabetes and type 2 diabetes were significantly represented in the groups with mild, moderate and severe gum disease. Previously, undiagnosed diabetes cases were found within all groups.
Dental screening could assist with early diagnosis of diabetes
While the researchers admit that the study was observational and no hard and fast conclusions can be drawn, there is strong evidence that periodontitis is an indicator of undiagnosed diabetes. This data could be implemented by dentists to help screen for undiagnosed cases of diabetes. A focus on the most severe periodontitis cases could assist these individuals in receiving an accurate diagnosis and proactive treatment.
Bottom line: the early diagnosis of prediabetes and diabetes is essential to avoiding serious health risks and complications associated with these conditions. Preventative measures can certainly assist with preventing high blood pressure, heart issues and vision damage in persons with type 2 diabetes.
In addition, early treatment of gum disease can help you with avoiding tooth loss and other complications of periodontitis.
Sources for this article include: