Vitamin K helps to support heart and bone health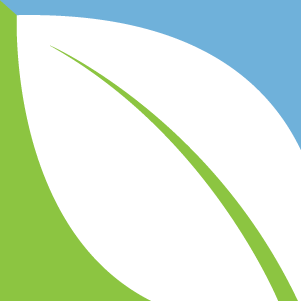 (NaturalHealth365) According to the U.S. Centers for Disease Control and Prevention (CDC), about 610,000 people die every year of heart disease within the United States.  And, in terms of bone health problems, the statistics are quite disturbing.
According to the International Osteoporosis Foundation, "worldwide, 1 in 3 women over the age of 50 years and 1 in 5 men will experience osteoporotic fractures in their lifetime."  Yet, despite all the research (and dollars spent), effective solutions are hard to find within the conventional medical world.
Fortunately, according to integrative medicine, there are many intelligent things we can do to minimize our risk of heart and bone disease, as we age.  For example, scientific research has found that getting more vitamin K into your diet could be a smart move.
Proof that proper vitamin K levels help to protect against heart disease
Keep in mind, many studies support increasing vitamin K intake to protect yourself against heart disease. In one study on people over the age of 55, those who had the highest vitamin K intake had a whopping 57% lower death rate from heart disease over a 10-year period.
They also had a 26% lower death rate from any cause. After supplementing with vitamin K, new diagnoses of heart disease was significantly lower, too.
In addition, research done on postmenopausal woman found that higher levels of vitamin K2 kept women protected from coronary artery calcification, reducing the rate of calcification by 20% for those with the highest intake.
The role of vitamin K in bone health and the reduced risk of fractures
More good news: researchers have found a strong connection between vitamin K and bone health.  We know that vitamin K is essential to healthy bones – since several proteins found in the bones require healthy levels of vitamin K to function properly. This vitamin is also necessary for the production of osteocalcin – a protein hormone that's needed for new bone formation.
However, vitamin K goes beyond supporting bone formation and overall bone health. One meta-analysis done in 2017 looked at data from nearly 81,000 people. Their discovery – people with the highest intake of vitamin K had a 22% lower rate of bone fractures.
While research supports increased vitamin K intake to protect heart and bone health, studies show that most people aren't getting enough of this vitamin in their diet.
The vitamin K found in foods isn't easily absorbed by your body, so even if you're eating a lot of leafy greens – like, kale and collard greens – you still may not be getting enough.
Therefore, supplementation with vitamin K is the most practical and efficient way to increase your vitamin K intake to ensure you're enjoying all the health benefits it has to offer.  One word of caution, for those on blood thinners, be sure to check with your doctor about consuming vitamin K.  It may be contraindicated in certain situations.
The main message (here) is quite simple: never forget the power of nutrition to help heal the body and protect it from harm.
Sources for this article include: