Lyme disease – Natural solutions revealed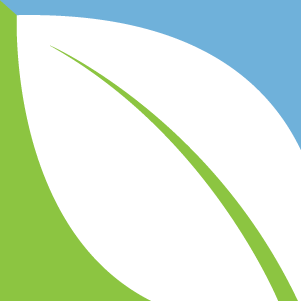 (NaturalHealth365) Lyme disease is a common, yet serious, problem for many regions of the United States. The Centers for Disease Control (CDC) reports that about 30,000 cases of Lyme disease are documented by state health departments each year, with countless others going undiagnosed and unreported.  In reality, the numbers are closer to 300,000! (even admitted by the CDC)
Antibiotics prove to be useless for chronic Lyme disease patients. Conventionally-trained physicians continue to 'treat' Lyme disease with ineffective (often harmful) medications – while ignoring the true cause. On the next NaturalHealth365 Talk Hour, Jonathan Landsman and Dr. David Jernigan, published author and nationally recognized leader in biological medicine talk about a safe (natural) solution for Lyme disease.
Simply sign up now for access to our FREE, weekly show by entering your email address and you'll receive show times plus FREE gifts!
Debilitating symptoms often misdiagnosed and ineffectively treated
Lyme disease – which is known to cause arthritis and neurological problems that continue years after an initial diagnosis – is most prevalent along the eastern seaboard and inland through Pennsylvania, as well as throughout Wisconsin and far eastern Minnesota. But, the cause is NOT just from a tick bite. In fact, the statistics show that Lyme disease is spreading rapidly within the U.S. population.
Numbers don't lie: Within the 69 counties considered to be high-risk areas, the incidence of Lyme disease in 2012 was four times what it was in 1993.
The symptoms of early Lyme disease tend to be a fever, chills, sweats, muscle aches, fatigue, nausea and joint pain.  Unfortunately, Western medicine appears to be content with standard operating procedures – while chronic Lyme disease patients continue to suffer long after the initial diagnosis – even with aggressive antibiotic treatments.  But what if there was a better way?
On the NaturalHealth365 Talk Hour, we'll talk about a natural way to rid the body of Lyme disease in some very surprising ways that don't involve toxic medications.
Simply sign up now for access to our FREE, weekly show by entering your email address and you'll receive show times plus FREE gifts!
Conventional medicine ignores the true cause of Lyme disease
Once Lyme disease is diagnosed, most conventional physicians concentrate their efforts on using antibiotics to wipe out the bacteria and associated infections. But, they ignore the 'inner terrain' of our body – which is responsible for putting us at disease risk.  Too many toxins, emotional stress and nutritional deficiencies suppress immune function and increase our risk of infectious diseases.
Simply put, a strategy of "killing off" every nasty microbes does not assure a full recovery from Lyme or any other chronic disease condition. In fact, because of the reliance on antibiotics, Lyme disease patients are often exposed to many other health problems – due to intestinal problems caused by the drugs – which compromise the immune system.
According to Dr. David Jernigan, founder of the Hansa Center for Optimum Health, restoring optimum coherence throughout the body should be the primary goal when treating Lyme disease, with microbial issues taking a backseat.
Instead of being focused on the use of antibiotics as the cure-all for chronic Lyme disease, Dr. Jernigan recommends taking a bio-centric approach. His interviews of thousands of Lyme disease sufferers uncovered that the use of drugs in treatment is given more credit than it should, while the body's natural healing powers are routinely ignored. Even with very ill patients, a negative lab test indicating the offending bacteria had been wiped out is not a clear indicator of wellness nor is it evidence drug effectiveness, since symptoms can persist.
Be sure to join us – on the next NaturalHealth365 Talk Hour – to discover a natural way to rid the body of Lyme disease without the need for toxic medications and unwanted side effects.
This week's guest: Dr. David Jernigan, nationally recognized leader in biological medicine and the treatment of chronic illness
Dr. Jernigan received his Bachelor's degree in nutrition with honors, and his doctorate at Cleveland Chiropractic College-KC. Post-graduate studies have taken him around the globe, where he has studied natural and anthroposophical medicine in Germany and Biological Medicine with the world-renowned Dr. Rau of the Paracelsus Klinic of Switzerland.
Later studies saw him receive certification in Botanical Medicine through the University of Colorado, School of Pharmacy. Dr. Jernigan is also the developer of the diagnostic and treatment technique Bio-Resonance Scanning™ and a whole new concept in medicine called Circuit Healing.
About the author: Jonathan Landsman is the host of NaturalHealth365.com, the NaturalHealth365 Talk Hour – a free, weekly health show and the NaturalHealth365 INNER CIRCLE – a monthly subscription to the brightest minds in natural health and healing.
Reaching hundreds of thousands of people, worldwide, as a personal health consultant, writer and radio talk show host – Jonathan has been educating the public on the health benefits of an organic (non-GMO) diet along with high-quality supplementation and healthy lifestyle habits including exercise and meditation.