Medical error: Half of all breast cancer patients mistakenly told to get a mastectomy, survey reveals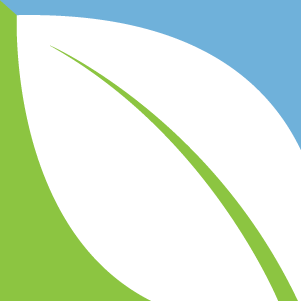 (NaturalHealth365) Researchers from Stanford University School of Medicine recently issued some disturbing information. According to the medical institution, women across America are now being compelled into having a mastectomy – the surgical removal of their breasts – due to erroneous interpretations of genetic testing.
Genetic testing results always show VUS, or Variants of Uncertain Significance. These refer to harmless variants that do not indicate any specific medical risk. However, many women are being told they have either the BRCA1 or BRCA2 breast cancer gene and should get a double mastectomy as soon as possible.
Mastectomy news: Is it based on 'fake science?'
Angelina Jolie underwent a bilateral mastectomy a few years ago after receiving word that she had "the breast cancer gene." In her case, her mother had died of breast cancer, so it's possible that her risk was genuinely elevated. However, some researchers are questioning whether Jolie's surgery was really medically necessary or based on "fake science."
The revelation by Stanford University may indicate a rise in unscrupulous cancer surgeons looking to defraud patients and the medical system with false claims and recommendations. At the very least, errors are being made regarding the meaning and interpretation of genetic testing, and many women are being misinformed.
Breast cancer gene not guaranteed to express
It is estimated that only about half of the women who receive a mastectomy due to genetic testing results and doctor recommendation are actually at risk for breast cancer.  Unfortunately, only about half ever discuss their genetic testing results with a qualified counselor who can accurately interpret them; most just take the word of the cancer surgeon who stands to profit from it.
Also, just because a gene is present doesn't mean it will definitely express. There are numerous factors in gene expression related to diet, lifestyle choices, immune system health and even one's disposition, beliefs and outlook on life.
Unfortunately, exaggerating or misinterpreting genetic testing results can be an effective scare tactic against women who are afraid of getting breast cancer. Women with others in their family who have had the disease can be particularly fearful and more likely to get the surgery even if it is unnecessary.
Lifestyle choices can reduce breast cancer risk by 25 percent or more
The Stanford University School of Medicine study results were published online in the Journal of Clinical Oncology on April 12th, 2017. Researchers from the University of Michigan share senior authorship in the study.
The best defense against breast cancer is making healthy lifestyle choices. Research has shown that exercising regularly, maintaining a healthy body weight and limiting alcohol intake can reduce the risk of breast cancer by at least 25 percent.
Naturally, eating plenty of organic fruits and vegetables plus the regular consumption of omega-3-rich foods like salmon can reduce your cancer risk even further.  Of course, let's not forget those regular self-administered breast exams – which can help with detecting the signs early while it is still treatable.
Talk to a well-trained, integrative healthcare provider and discover what's best for you.
References:
https://med.stanford.edu/news/all-news/2017/04/misunderstanding-genetic-test-results-may-increase-double-mastectomies.html
/naturalnewslinks/2017-04-17-women-being-conned-into-mastectomy-surgery-by-doctors-who-scare-them-with-false-genetic-testing-results.html