What high blood pressure, insulin resistance and obesity are telling you about your liver health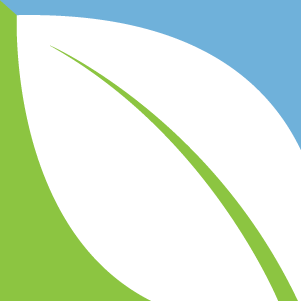 (NaturalHealth365) According to the Fatty Liver Foundation, more than 100 million people in the U.S. have a fatty liver, and most of those people don't even know it.  And with 2/3 of the population suffering with obesity … these numbers are expected to soar in the coming years.  Keep in mind, this health condition leads to millions of people developing nonalcoholic fatty liver disease, liver fibrosis plus liver cirrhosis and failure.
Here's the point: Since most people don't realize they have fatty liver disease, it's critical to understand liver health, other conditions linked to liver disease, and how you can prevent it.
For example, recent studies have discovered a link between fatty liver and metabolic syndrome – which includes components like high blood pressure, abdominal obesity, and insulin resistance along with high blood sugar levels. This means that your blood pressure, blood sugar, and even your weight could be telling you a whole lot about your liver health.
The link between fatty liver, high blood pressure, obesity, and insulin resistance
Fatty liver has a strong association with obesity, a condition that is well-known for increasing your risk of dying from other diseases. Obesity, especially visceral fat around the abdomen, is a significant component of metabolic syndrome, a grouping of disorders that may include hypertension, type 2 diabetes, and dyslipidemia.
Recently, researchers have brought attention to the relationship between fatty liver and high blood pressure, as well. Experts took a look at the livers in individuals with high blood pressure that had normal liver blood tests and no risk factors for poor liver health.
Even without apparent risk factors for liver disease, an incredible 30% of these hypertension people studied also had a fatty liver. The results show a clear link between fatty liver and high blood pressure.
Do NOT ignore the health dangers linked to toxic indoor air. These chemicals - the 'off-gassing' of paints, mattresses, carpets and other home/office building materials - increase your risk of nasal congestion, fatigue, poor sleep, skin issues plus many other health issues.
Get the BEST indoor air purification system - at the LOWEST price, exclusively for NaturalHealth365 readers. I, personally use this system in my home AND office. Click HERE to order now - before the sale ends.
Interestingly, researchers discovered that while none of the subjects were overtly diabetic or obese, individuals with high blood pressure and fatty livers had higher body mass indices, insulin resistance, and glucose levels than the people who had high blood pressure without fatty liver.
The importance of early screening for nonalcoholic fatty liver disease
Generally, nonalcoholic fatty liver disease is a silent disease that presents no symptoms. Even when cirrhosis develops, there are rarely symptoms until the liver sustains so much damage that a liver transplant is needed.
For this reason, it's essential to pay attention to other conditions linked to fatty liver disease, such as high blood pressure, insulin resistance, high blood sugar levels, and obesity. If you have any of these components of metabolic syndrome, talk to your doctor about early screening.
The Fatty Liver Foundation advocates for early screening, and new technology offers a quick, economical, and easy method for early screening known as a FibroScreen. While many insurance companies may not pay for the scan unless you're displaying symptoms, talk to your doctor about the option of early testing if you have metabolic syndrome.
The key to preventing liver failure is early detection (and immediate changes in lifestyle), so addressing this issue early can certainly save your life.
Sources for this article include:
BMJ.com
TheClinics.com
FattyLiverFoundation.org