NH365 137: Autoimmune Disease Solutions with Dr. John Dempster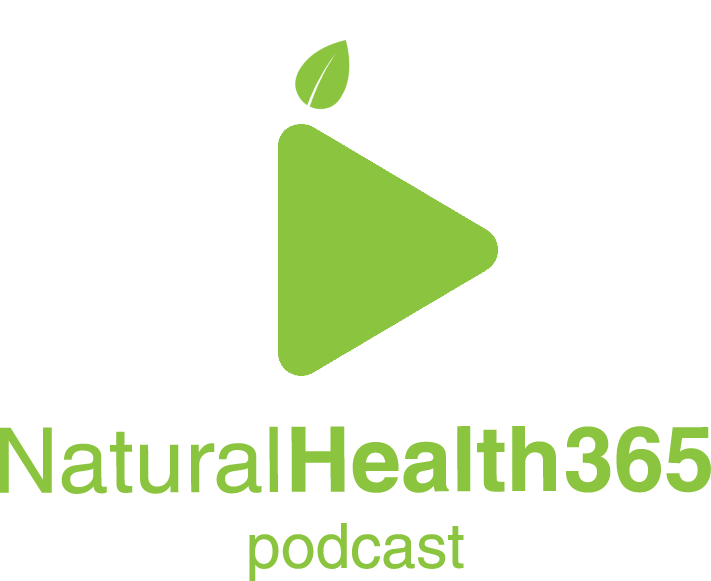 Or if you're looking for the audio-only version...
---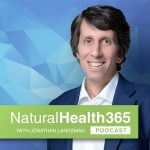 Today, on the NaturalHealth365 Podcast, Jonathan Landsman talks to Dr. John Dempster is a board certified Naturopathic Doctor and the Founder and Medical Director of The Dempster Clinic – Center for Functional Medicine.  Dr. Dempster focuses on a Functional Medicine model when treating patients who suffer from various conditions such as mental illness, autoimmune disease, gut health issues and more!
The interview begins with Jonathan and Dr. Dempster discussing the current COVID-19 pandemic and how it is affecting both Canada and the United States. They also correlate how many people sit and wait for health organizations to come up with ways to benefit their health. When in fact, a lot of this information is relatively easy to research, study and integrate into your daily life – whether it be healthy eating, vitamins, and much more!
Understanding gut health is the key to optimal health
Next they continue the conversation and start talking about gut health. Jonathan explains how in today's climate many people are worried about bacterial and viral infections. Yet, they should actually be concerned about the status of their gut health. Both Jonathan and Dr. Dempster explain how the gut is linked to the immune system and how having a strong immune system is the first step to becoming truly healthy.
Moving along, Dr. Dempster talks about many of the negative components we can put into our body that can negatively impact the gut. For example, a couple of the heavy metals you want to avoid are mercury and lead. Dr. Dempster also explains how we need to look at the nutrient levels in our body, just because we are eating a healthy diet doesn't mean our body is absorbing the right amount of nutrients we may need.
Eating a "healthy diet" is NOT as easy as it sounds
Dr. Dempster also explains how you need to look at the nutrient levels in our body, just because you are eating a healthy diet doesn't mean your body is absorbing the right amount of nutrients you may need. He also goes on to to warn people to avoid toxins such as GMO's, processed (simple) sugars and hormone-injected conventional meat products.
Jonathan then goes on to explain how much of the processed foods eaten are contaminated with too many chemicals and how these things effect our body in a negative way. Dr. Dempster then explains how breaking these unhealthy food habits and drinking alcohol are very challenging but are 100% essential to being and feeling like a better you and "building that wall" that will protect your health – when you'd step outside the door.
Don't ignore the emotional issues in your life
Continuing, Jonathan and Dr. Dempster then begin to show the link between chronic stress and chronic alcoholism/bad dieting. Dr. Dempster goes on to explain how stress negatively impacts your body on a daily basis and also offers some strategies as well as some smart tips on how to battle against chronic stress.
Wrapping up, Dr. Dempster begins to explain how the nearly 200 autoimmune disorders are being caused by environmental toxins. He shows us the link between our gut and autoimmune diseases. He talks about how the quality of our food is very important to the quality of our life. Plus, Dr. Dempster talks about how the label on many "organic" packages are wrong and the best way to get your food 100% organic is to go to an actual organic farm.
In closing: Jonathan and Dr. Dempster reveal many important concepts to discuss with your doctor on your next visit. Jonathan also goes on to say how having the right doctor – that really cares and is willing to listen to you – is the ideal situation to achieve. Jonathan also gives a little insight on some of the obstacles he had to go against when trying to find the right doctor.
About Dr. John Dempster
Dr. Dempster has a strong passion for helping patients embrace an optimal aging philosophy, where he supports them in achieving a longer, healthier, and more fulfilling life. By referring to advanced functional medicine testing, his approach emphasizes the importance of optimizing biochemical, metabolic, and hormonal functions within the body.
As a strong believer in integrative and evidence based medicine, Dr. Dempster has also completed an advanced fellowship in Functional, Regenerative, and Anti-Aging Medicine.In addition to working with patients at his Toronto-based clinic, Dempster, ND is also the co-founder of The Mental Wellness Summit, and The Mental Wellness Tribe.
During this podcast you will discover:
How important the gut is to your immune system and all around health. Also ways to help build your gut and immune system
The importance of eating unprocessed foods and where and how to get real "organic" food
The right questions to be asking your doctor and what to do if you feel you have no support when taking the journey to a healthier lifestyle
To contact John Dempster – visit:
https://thedempsterclinic.com/
The Healthy Gut Institute:
https://www.healthygutinstitute.com/bundles/heal
SUBSCRIBE TO THE NATURALHEALTH365
https://www.NaturalHealth365.com
Please follow us on:
Facebook: https://www.facebook.com/NaturalHealth365.com
Instagram: https://www.instagram.com/naturalhealth365
Twitter: https://twitter.com/NatHealth365