NH365 136: Return to Enlightenment with Seth Leaf Pruzansky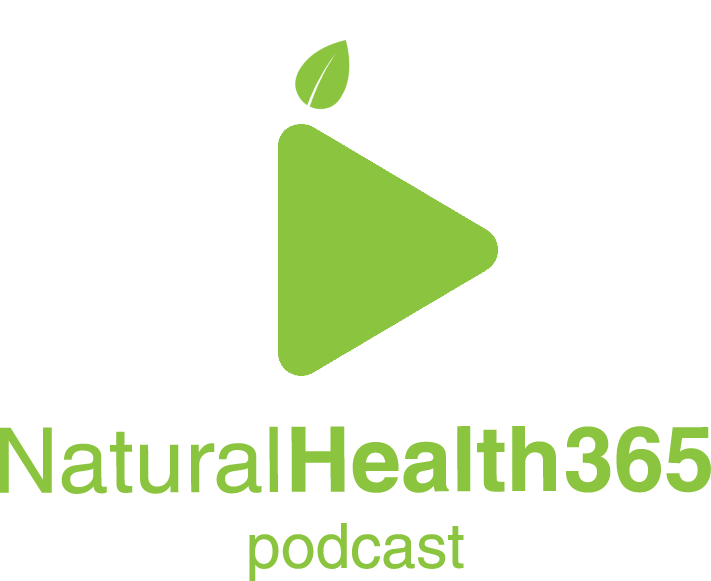 Or if you're looking for the audio-only version...
---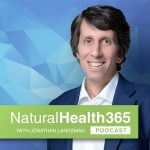 Today, on the NaturalHealth365 Podcast, Jonathan Landsman talks to Seth Leaf Pruzansky s co-owner/founder of the certified organic raw food snack company Living Nutz, and co-owner/founder of Tourmaline Spring-the highest quality most ethically produced bottled water on Earth. Seth is a published author of the book "A Return to Enlightenment: The Journey from Source and Back Again"
The interview begins with Jonathan asking Seth about the current COVID-19 pandemic and how Seth is handling this pandemic both emotionally and mentally.  And you will be quite surprised at his answer.
Seth is experiencing the opposite of what many people would think, he is calm and has a great deal of peace of mind but informs audiences that it took time to get to this point and he had to work on himself in order to achieve this state mind.
How can a new sense of enlightenment help us in these challenging times
Next, Jonathan ask about the current tensions between people in this country and how should we be dealing with this current situation emotionally.  This is where Seth begins to open up about his personal problems.
He discussed his past life including: getting arrested and going to jail on a drug conviction, being addicted to drugs, serious health problems and, essentially, hitting rock bottom.  He then talks about the decision he made to fight back against his own fears and depression.  No doubt, you'll be inspired as you listen to this journey.
Moving along, Jonathan and Seth talk about self-reflecting and how this self-reflecting on your current situation and deciding what you want for the future is very important to deciding what kind of person you want to be in the future. They also discuss how recognizing who you are in this world and your place in the world.
They talk about how when you realize your place in the world, you can become more grateful for what you have and understand your surroundings a lot better.
From "rock bottom" to a much better place in life
Jonathan and Seth then discuss how even when being in a "rock bottom" you must keep a positive mindset in order to get out of rock bottom.  Jonathan shares his thoughts on how reading "Man's Search for Meaning" by Victor Frankl changed his life, forever!
Frankl, as a holocaust survivor, was able to have a positive mindset that allowed him to transcend out of that horrible situation.  They also talk about the dangers of becoming the victim and how becoming a victim can leave you stagnant in a situation that you do not want to be in.
Continuing, Jonathan and Seth talk about the benefits of becoming selfless. Seth discusses how many people equate being selfless with helping others when in fact, when you become other person centered you are essentially becoming a better person for yourself.
Also, when you become selfless, they talk about your perception of the world becomes a lot happier because you are able to see what really matters in your own life.  And, lastly, Seth talks about letting go of the past and focusing your attention on the here and now, to create a better future.
About Seth Leaf Pruzansky
Seth, a Skowhegan native, is an advocate of sacred water – which represents a sort of spiritual culmination, the result of a life spent chasing meaning and direction.  As a young man, he lived as an ascetic in the Maine North Woods. He later turned to drugs and ultimately struggled with an addiction to heroin. After getting clean, he delved deeply into yoga and Qigong exercise and meditation.
Seth is the co-owner of Tourmaline Spring Sacred Living Water and co-owner of LivingNutz. Seth's Tourmaline Spring water company aims to fill one of the gaps that the body seeks out within addiction.
And, finally, Seth is a published author of the book "A Return to Enlightenment: The Journey from Source and Back Again."
During this podcast you will discover:
How important a positive outlook is for your physical, mental and emotional body
Discover ways to get rid of negative thinking in your life
Why holding onto the past won't allow you to step into the future without questing and doubting yourself.
The power of support and how support can help build you into the person you want to be.
To contact Seth Leaf Pruzansky. – visit:
https://www.facebook.com/SethLeafPruzansky
Tourmaline Spring Water:
https://tourmalinespring.com
LivingNutz:
https://www.livingnutz.com
LIKE AND SUBSCRIBE TO THE NATURALHEALTH365
https://www.NaturalHealth365.com
For more Health news please follow us on:
Facebook: https://www.facebook.com/NaturalHealth365
Instagram: https://www.instagram.com/naturalhealth365
Twitter: https://twitter.com/NatHealth365
YouTube: https://www.youtube.com/user/jonathancreates