NH365 139: Improving Heart Health Naturally with Dr. Jack Wolfson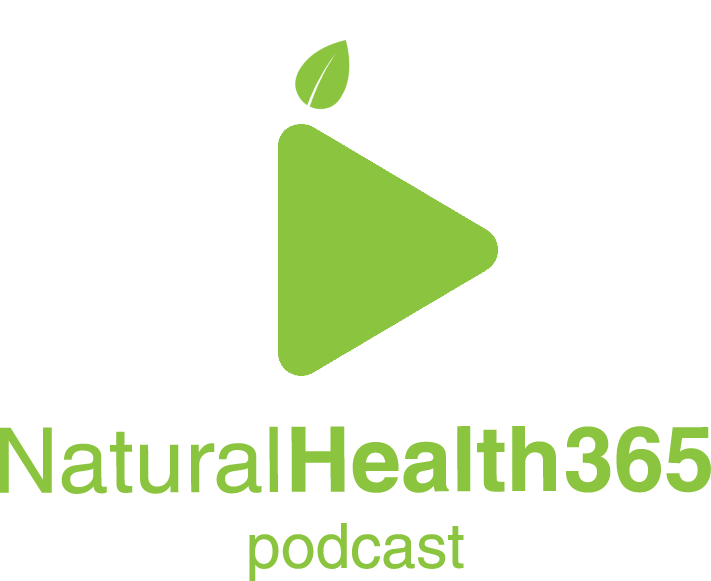 Or if you're looking for the audio-only version...
---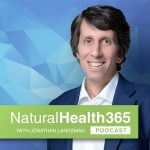 Today, on the NaturalHealth365 Podcast, Jonathan Landsman talks to Dr. Jack Wolfson, board-certified cardiologist, author of the # 1 Amazon best-seller, The Paleo Cardiologist: The Natural Way to Heart Health, and five-time winner of the Natural Choice Award as a Holistic M.D.
The interview opens up with Jonathan asking Dr. Wolfson about his journey from a conventionally-trained cardiologist to using more of an integrative approach. Dr. Wolfson gives a brief history of his 10+ years in education and how he met his wife – a chiropractic doctor – who in the first couple of dates explained to him that he wasn't helping people in the right way.
His wife explained to him that he is prescribing pharmaceuticals as well as doing very dangerous procedures instead of actually taking care of what is causing the problem. Dr. Wolfson's wife explained that he needed to focus on nutrition as well as lifestyle in order to properly deal with patient concerns.
Conventionally-trained physicians need to hear this message
Next, Jonathan poses the question: how can other physicians learn from his professional experience and possibly help those healthcare providers that feel "stuck" in the greedy (symptom-based) system of Western medicine? Dr. Wolfson explains how if he was able to leave the system anybody can leave the system. He also adds that it's 'not an easy journey,' but it's worth it!
Moving the interview along, Jonathan begins to move towards topics relating to heart health as well as heart disease. The first heart issue that Jonathan talks about is the issue of palpitations.
Jonathan asked Dr. Wolfson how big the problem is, and how he treats this health condition compared to conventionally-trained doctors. Dr. Wolfson explains that palpitations happen to over 1 million people and how these palpitations vary from case to case. Unfortunately, Dr. Wolfson emphasizes that most conventionally-trained physicians would prescribe pharmaceutical drugs – right away. However, if you don't look carefully at what is causing these palpitations, drug "therapy" will never address the root cause of the problem.
Find out how diet plays a significant role in the health of your heart rhythm
Continuing, Jonathan dives deeper into how poor dietary choices can effect heart rhythm. Dr. Wolfson explains how everyone has different (negative) triggers whether it be chocolate cake, coffee, or even alcohol.
Jonathan goes on to explain how these palpitations can be a huge inconvenience to someone's life as well as can be physically draining to that person. Dr. Wolfson adds that if these palpitations go unchecked they can lead to even more severe heart conditions or even premature death.
Toward the end of the podcast, Jonathan ask how hydration (or, in many cases, dehydration) can play a significant role in worsening heart health, and also makes the connection between COVID-19 and the constant strain on the heart muscle. Dr. Wolfson goes on to explain how truly important this topic is for heart health.
Don't ignore the influence of emotional stress on heart health
In conclusion, Jonathan talks about how the current COVID-19 crisis is hurting heart function. For example, current lockdown orders and all of this social isolation is causing a tremendous amount of anxiety and emotional stress for too many people. The added stress of this pandemic has driven alcohol sales to an alarming level. None of this is good for the heart.
Dr. Wolfson finishes up with the importance of getting outside more into the fresh air and the importance of staying away of toxic chemicals within any products you purchase.
Be sure to listen to the very end of the podcast, as Jonathan and Dr. Wolfson talk about the importance of being happy to protect your health. At all costs, Dr. Wolfson stresses the significance of removing unwanted stress from your life.
If you're looking for better heart health, this show may be a lifesaver!
About Dr. Jack Wolfson
Jack Wolfson, D.O., is a board-certified cardiologist who grew tired of patients failing to truly get well (while sometimes feeling worse) using pharmaceuticals and undergoing conventional medical procedures. As a result, he opened Wolfson Integrative Cardiology where he now uses in-depth testing and targeted nutrition to prevent and treat cardiovascular disease. He treats the whole person, getting to the cause of the issue, instead of treating only the symptoms.
Dr. Wolfson offers practical solutions for heart health. And, is currently available for consultation as a telemedicine practitioner. If you're looking for a good book to read: check out Dr. Wolfson's Amazon best-seller, "The Paleo Cardiologist."
To contact with Dr. Jack Wolfson – visit:
https://thedrswolfson.com
LIKE AND SUBSCRIBE TO THE NATURALHEALTH365 CHANNEL
https://www.NaturalHealth365.com
For more Health news please follow us on:
Facebook: https://www.facebook.com/NaturalHealth365
Instagram: https://www.instagram.com/NaturalHealth365
Twitter: https://twitter.com/NatHealth365