NH365 140: Overcoming Emotional Trauma with Niki Gratrix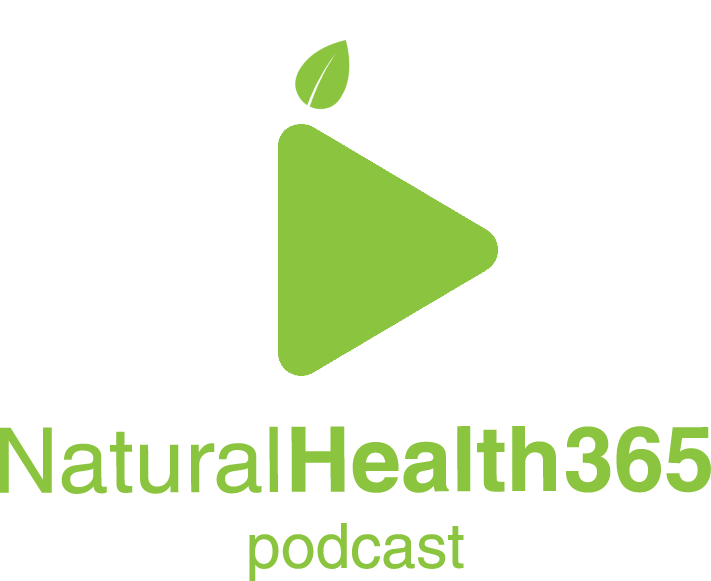 Or if you're looking for the audio-only version...
---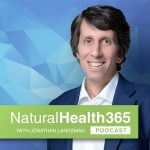 Today, on the NaturalHealth365 Podcast, Jonathan Landsman talks to Niki Gratrix, an award-winning internationally renowned, functional health practitioner and medical empath helping people to optimize emotional and physical health.
Earlier this year, she helped co-host the largest ever online event on overcoming emotional trauma; the "Trauma and Mind Body Super Conference" with almost 200,000 attendees.
The interview begins with Jonathan referencing some of the current health programs and conferences Niki is featured in, and finish off his question with asking her what is the big message she is trying to get across.
Modern medicine is rediscovering the importance of emotional wellbeing for physical health
Niki explains how over the years more of the health community is beginning to understand that the mind and soul are one and that your emotional and mental state affect your physical wellbeing.
Next, Jonathan explores how many people feel isolated and alone when dealing with emotional issues and how avoiding these emotional problems can allow you and your body to be susceptible to viral infections.
Niki confirms this statement and explains how almost everyone is dealing with emotional trauma starting all the way back to childhood and is referred to "developmental trauma." She also outlines how across-the-board a lot of young adults deal with a variety of mental health illnesses and emotion trauma – which can greatly affect the immune system.
The dangers linked to ignoring childhood traumas
Moving along, Jonathan then asks Niki to explain how not dealing with this childhood emotional trauma can carry on to adulthood causing things like depression, anxiety and dis-ease. Niki explains that neglect is often depicted as something extremely traumatic and usually depicted as physical abuse. However, she explains that emotional neglect can be just as damaging to human health, as physical abuse.
Niki explains the importance of expressing emotions such as, love, anger and sadness. And, how important it is to feel "safe" in your surroundings.
Continuing with this conversation, Jonathan ask Niki about how to become more self-aware of these traumas and how to get past any difficulties, in order to grow into the person you would like to be. Niki explains how becoming more knowledgeable and self-aware about some of these things by reading books, watching seminars, or taking questionnaires in order to pinpoint why you are expressing these emotions you express. She also goes on to make the connection between chronic illness with traumatic events we experience. (this is a very interesting part of the podcast!)
In conclusion: Jonathan continue the conversation by pointing out how negative thoughts and emotions can lead to negative decisions when it comes to personal health. For example, Jonathan explains how being sad can lead a lot of people to eat junk food just to fill the void (or pain) of emotional issues. Niki couldn't agree more and adds that being a "workaholic or perfectionist" are often signs of an underlying mental issue – triggered by childhood trauma and not receiving the love you were supposed to get.
Lastly Jonathan asks Niki how a person should deal with a family member who is emotionally disconnected from everyone and is reluctant to getting help or change. Niki explains how many people are in denial and truly don't feel that there is anything wrong until they are in a place of desperation and there is nowhere else to turn but for them to face these emotional traumas.
About Niki Gratrix
Niki is passionate about using both psycho-emotional, energetic and physical approaches for a truly comprehensive, radically holistic approach to abundant energy and health. Niki is known for being able to identify and articulate how the mind and body work together as one unit, helping people to connect all the dots and move them along their healing journey.
Since 2004, Niki has completed over 10,000 consultations in over 40 countries around the world helping people to overcome fatigue, get their lives back and live an abundant, fulfilling life. Niki has spoken on over 40 online health summits reaching over 1 million people, and been the keynote speaker at live conferences internationally.
During this podcast you will discover:
• The importance of self-awareness as well as self-reflection and how understanding why you feel the way you feel emotionally and mentally is key to improving yourself.
• How many of the things you deal with in adulthood stem a lot deeper and can be a result of neglect, a toxic environment and many more
• How your mental and physical state directly determine your physical shape and how dealing with negative thoughts and emotions can have a negative impact in your body.
To contact Niki Gratrix – visit:
https://www.nikigratrix.com
LIKE AND SUBSCRIBE TO THE NATURALHEALTH365
https://www.NaturalHealth365.com
For more Health news please follow us on:
Facebook: https://www.facebook.com/NaturalHealth365
Instagram: https://www.instagram.com/naturalhealth365
Twitter: https://twitter.com/NatHealth365