5G can actually CREATE coronavirus within human cells, NEW study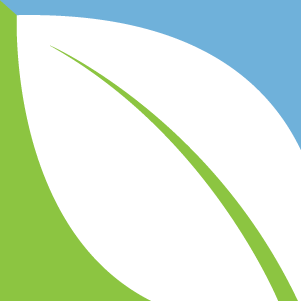 (NaturalHealth365) The rollout of 5G wireless networks has been met with an outcry from natural health experts, who warn that the technology could be linked with increased incidence of cancer and other adverse effects. And the onset of COVID-19 has only intensified the battle – with many openly wondering if 5G radiation plays a role in the development of the pandemic as well.  Now, a new study (strangely withdrawn) has "turned up the heat" even further with a stunning claim: that 5G's millimeter waves can spontaneously generate COVID-19 in skin cells. (Here's a copy of the withdrawn study.)
Needless to say, the article has caused an uproar, with many in the scientific community criticizing the study and challenging the conclusion. But the question remains: could the research have merit?
For a closer look at this "controversial" new theory, keep reading.
The "theory" EXPOSED: 5G millimeter waves fit an ominous blueprint that allows them to create coronavirus
The editorial, which was published online last week in the peer-reviewed Journal of Biological Regulators and Homeostatic Agents, was drafted by a team of noted scientists.
One of the authors is an astrophysicist who formerly worked at the Research Institute for Astronomy and Astrophysics of Maragha in Iran, one is a Human Physiology professor at G. Marconi University in Rome and yet another is a professor of Dermatology at the G. Marconi University and the President of the World Health Academy, Dermatology.
The scientists didn't pull any punches in stating their case, saying "We show that 5G millimeter waves could be absorbed by dermatologic cells acting like antennas, transferred to other cells and play the main role in producing coronovirus in biological cells."
In the article, the team states that DNA interacts with external electromagnetic waves, causing them to produce "extra waves" within cells. In the process, holes of hexagonal and pentagonal shape are created in the nucleus of cells, and extra "bases" of those shapes are produced to fill them.
The scientists say that these bases could connect with each other and form virus-like structures, including COVID-19.  The team added that the small size of 5G millimeter waves makes them particularly "good candidates" for application in the construction of virus-like structures within cells.
Update: After creating a sensation – and being roundly criticized – the editorial was removed from the journal's website.  There is no doubt: the possibility raised by the researchers is a troubling one.
Incidentally, the authors of the editorial are far from the only researchers to be concerned with the effects of 5G.
Opponents of the technology include physicists, engineers, physicians, neurologists, neuroscientists, natural health advocates and everyday citizens.
Renowned professor: "highly dangerous" 5G radiation is worsening the COVID-19 pandemic
Dr. Martin Pall, PhD, Professor Emeritus of Biochemistry and Basic Medical Science at Washington State University, has consistently warned of a connection between 5G and coronavirus. While he says 5G radiation is not responsible for the COVID-19 pandemic, he believes it may be worsening both the spread and the lethality of the disease.
Dr. Pall, who calls 5G "highly dangerous," is not alone.
Magda Havas, PhD, a professor at Trent University School of the Environment, maintains that COVID-19 cases per million are 95 percent higher and deaths per million are 126 percent higher in states with 5G.
Interesting to note: Wuhan – the site where COVID-19 originated – was chosen to be China's first 5G "smart city" – and is the location of the country's first 5G highway, intended to test self-driving vehicles.
Coincidence or connection?  COVID-19 strikes 5G sites
Dr. Pall notes that 10,000 small cell towers/5G antenna were activated in 2019, with 75 to 80 percent of them installed in the last ten weeks of the year. Significantly, the epidemic was first detected during that period.
Dr. Pall adds that other early epicenters of COVID-19 -such as South Korea, Milan, Seattle, and New York City – are all 5G centers.  Could this be mere coincidence?
After all, 5G is being deployed in major population centers, where COVID-19 is spread more easily.
Or, is there another factor at play?  Dr. Pall maintains that there is.
He reports that exposure to 5G radiation activates voltage-gated calcium channels in the body and increases intracellular calcium, oxidative stress, NF-KappaB, (a transcription factor involved with the development of cancer and other diseases) elevation, inflammation and apoptosis, or cell death.
These factors promote the replication and spread of coronaviruses, as well as leading to the development of pneumonia (the predominant cause of death in COVID-19).
Review: 5G radiation may increase the replication of viruses and trigger cancer
An extensive review published in 2019 in Frontiers in Public Health examines the effect of wireless radiation on the immune system – and reveals significant risks to health.
The review, authored by Anthony B. Miller, M.D., Professor Emeritus at Dalla Lana School of Public Health, cites large-scale animal studies which show increased rates of malignant gliomas (brain tumors) and chromosomal DNA damage.
Moreover, increases in specific types of brain tumors are being seen in young people in the United States and in Britain.  The incidence of neuro-epithelial brain cancers has significantly increased in all children, adolescent and young adult groupings from birth to 24 years, as have rates of meningioma (tumors on the membranes of the brain or spinal cord).
Incidentally, the International Agency for Research on Cancer has ruled that wireless cell phone radiation is a possible Group 2B human carcinogen.
Expert: All assurances of safety are "fraudulent"
According to Dr. Pall, the existing safety guidelines for wireless technology "fail massively to predict biological effects."  The scientist says that widespread implementation of 5G should be delayed until safety studies can be adequately performed.
He calls for the shutdown of small cell 5G antenna that are in close proximity to homes, schools, businesses, houses of worship and hospitals.  In addition, all 5G satellites being deployed should be deactivated and halted.
Of course, you can reduce your own exposure to wireless radiation by opting for a hard-wired computer rather than a wireless model and keeping cell phone use to a minimum. Keep the phone turned off whenever possible, and don't carry it close to the body.
Although, for many people, the question of whether 5G is fueling COVID-19 may remain "controversial."  But, when it comes to taking precautions, the old adage is certainly worth considering: better safe than sorry.
Sources for this article include: