Shocking NEW research exposes the truth about 'moderate' alcohol consumption and your risk of a stroke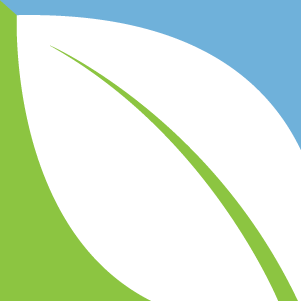 (NaturalHealth365) Alcohol consumption studies have been touting the benefits of moderate consumption (such as red wine for heart health) for quite a while. One of these purported 'benefits' involved the reduction of stroke incidences, which was documented in BMC Medicine journal in 2016.  However, a new collaborative study of half a million individuals indicates that this is not the case whatsoever.
It's no secret that cardiovascular issues and alcoholism aren't a good combination for a long, healthy lifestyle. Which is why it's somewhat perplexing that any study could indicate that consumption of hypertension-inducing beverages doesn't increase stroke risks.
In fact, this type of whitewashing the truth studies is very reminiscent of many of the past studies concerning cigarette smoking. That being said, this study led by a number of top academic researchers finally reveals the shocking truth – that even moderate drinking actually increases the risk of stroke.
Moderate alcohol consumption increases minor stroke risks by an ALARMING 35%!
Science has already shown just how toxic alcohol can be to the body, as it is known to increase one's risk of developing numerous cancers. In fact, alcohol's contribution to the shocking increases in liver cancer are undeniable.  Such concerns motivated researchers to delve into this 10-year massive study to see if alcohol actually also increases stroke risks.
What they discovered is that not only does moderate intake of alcohol NOT reduce stroke risks, but it actually increases the chances of having an ischemic stroke by as much as 35% in those who consume more than four extra drinks per day beyond what is considered 'acceptable'.  In essence, the real dangers of alcohol are now being debunked, so you can take charge of your health and wellness with better lifestyle choices.
What you can do NOW to lower stroke risks and heal alcohol-related issues
The best thing one can do for their health is to cease regular alcohol consumption, especially if they have liver problems or a history of cancer or stroke in their family history. To help restore damage done by alcohol, one should consider including a few key nutrients such as vitamin C, milk thistle, folic acid, niacin and thiamine into their supplement routine – in addition to a healthy (organic) diet.
Obviously, if you're suffering with cardiovascular health issues, it's crucial that you work with an integrative healthcare provider that you trust.  Looking into poor oral health issues, possible ('hidden') infections, emotional trauma plus the wide range of nutritional deficiencies that need to be addressed are vitally important to your quality of life.
Remember, to significantly lower your risk of a stroke requires a multipronged approach that includes a healthy diet, safe detoxification protocols and smart lifestyle habits.
Sources for this article include:
MedicalNewsToday.com
NaturalHealth365.com
NaturalHealth365.com