Pesticides in food linked to asthma in children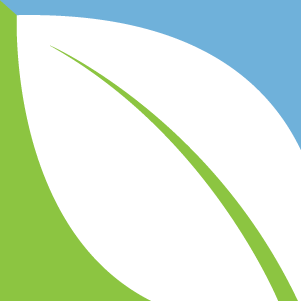 (NaturalHealth365) Asthma in children has steadily been on the rise – since the 1980s with over 3 million kids suffering.  This is alarming, especially when you consider that the third-ranking cause of hospitalization in kids under 15 is asthma.
On a more practical level, it's no better.  For kids 5 to 17 years old, asthma happens to be one of the biggest reasons for missing school.  And, the stress this (avoidable) condition places on the entire family is enormous – to say the least.
And, even though – conventionally speaking – they claim that environmental toxins "may" cause asthma … Western medicine fails to emphasize the very real threat of pesticides in our food supply.
Asthma in children can be avoided only if we avoid the threats in our environment and food supply
The dangers of pesticides are beginning to catch the attention of even pharma-controlled scientists and medical providers.  A study published in Current Opinion in Allergy and Clinical Immunology that was conducted by researchers at the University of Granada School of Medicine, the University of Almeria, and the Andalusia Council of Health found the asthma can be strongly linked to pesticide exposure.
These pesticides, especially when inhaled, contributed to chronic inflammation and impacted allergen sensitization – which made the individuals more likely to develop asthma.  They should do a study on all the kids growing up around modern farming practices.  The results would probably shock many people.
Similarly, three categories of chemical: phthalates, pesticides, and bisphenol-A (BPA) have been strongly linked to endocrine disruption and have positively correlated with the development of asthma and allergies.   In addition, observational studies have found that people who have been exposed to these types of chemicals, particularly as fetuses or as infants, were more likely to develop asthma and allergies.
How can we reduce our risk of chemical exposure?
Unfortunately, pesticides are prevalent throughout the ecosystem, meaning that those who eat organic foods and avoid pesticides are likely still exposed. But, that doesn't mean we should give up.
One of the best ways to avoid toxins, in our food, is to choose organic – as much as possible.  Even if it's not "certified organic," you can find fairly inexpensive, high-quality foods at your local organic farmers market.  Just ask questions and get to know your farmer or (better yet) – start growing your own food.
The foods with the highest pesticide load include: strawberries,  spinach, kale, nectarines, apples, grapes, peaches, cherries, pears, tomatoes, celery and potatoes.  So, be sure to only purchase the organic varieties or grow them organically yourself.
As many studies make abundantly clear: allergies underlie many cases of asthma.  In fact, some evidence suggests that IgG antibody testing is able to detect immune reactions less severe than an overt allergy.  These immune reactions can cause chronic (low-level) inflammation.
And, it's this inflammation that triggers asthma, eczema and allergies. Interesting to note, infants – who do not receive adequate probiotics – are at an increased risk of a leaky gut, which can lead to these three disorders.
Probiotics, particularly lactobacillus casei, have been shown to help reduce the risk of eczema by up to 40 percent, and it is likely that they would be able to help with other problems associated with inflammation as well.  Best of all, probiotics can help improve the gut flora, reduce cellular inflammation and improve the immune system – which will also help reduce the risk of asthma.
Remember, you only need a small amount of Kvass, kombucha tea, raw sauerkraut or other high-quality fermented foods – on a daily basis – to help purify the blood, boost energy and improve liver function, as well.
Bottom line: pesticides can wreak havoc on a person's health, including increasing the risk of developing asthma in children. By avoiding pesticide exposure and maintaining a balanced, organic diet, you can dramatically reduce your risk of inflammation and asthma symptoms – without the need for toxic medications.
Editor's note: My number one pick for a high-quality probiotic blend is from LuvByNature.  Click here to order today.
Sources for this article include: