Common blood pressure medicine linked to cardiac arrest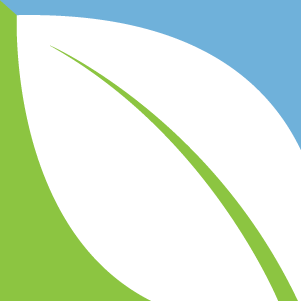 (NaturalHealth365) Cardiac arrest kills more than 475,000 Americans every year, according to the American Heart Association.  But, what most people don't even consider is how blood pressure medicine could be a big part of the problem.
On a global scale, cardiac arrests claim more lives than prostate cancer, car accidents, HIV, breast cancer, house fires, firearms, pneumonia, influenza, and colorectal cancer combined. Unfortunately, most cardiac arrests don't occur in a hospital, and they're considered one of the deadliest public health problems facing our country today.
Cardiac arrest takes place when your heart stops pumping blood through your body.  If you don't receive proper treatment, it can kill you in just minutes. In fact, 92% of people who experience cardiac arrest will die before they get to a hospital.
Now, for the 'surprising' news: researchers have found that a commonly prescribed blood pressure medicine is linked to a higher risk of cardiac arrest.
High blood pressure medicine identified as a 'new' risk factor for cardiac arrest
To understand the risk factors surrounding cardiac arrest better, the European Resuscitation Council started a project to collect data on cardiac arrest. The project is known as the European Sudden Cardiac Arrest network (ESCAPE-NET).
This new study used data from ESCAPE-NET to determine whether certain groups of medicines may be causing cardiac arrest.
Researchers specifically looked at a group of medicines known as dihydropyridines, which are used to treat high blood pressure.  Specifically, they looked at amlodipine and nifedipine.
After analyzing data from more than 10,000 people taking dihydropyridines, they found that people taking high doses of nifedipine had a much higher risk of sudden cardiac arrest than those taking amlodipine.
Scientists took these findings to the lab to find out why nifedipine increased cardiac arrest risk while amlodipine didn't.  Both are calcium channel blockers that work in similar ways.  They looked at how the drugs affected heart cells.
Results showed that higher doses of nifedipine increased the risk of fatal arrhythmias known to cause cardiac arrest.
What to do if you're taking these risky drugs
Many cardiologists and other doctors use both nifedipine and amlodipine to treat their patients.  Conventionally speaking, both medicines have been considered 'safe and effective.'
Naturally, researchers believe they need to do more studies – while nifedipine remains on the market.  However, this new research leaves many people uncomfortable taking this drug.
If you're taking nifedipine, what should you do if you're worried about sudden cardiac arrest?  First, never just stop taking your medicine without talking to your doctor.
Suddenly stopping your blood pressure medicines can have serious side effects.  The best thing to do is to talk to your doctor about your concerns and if you're not happy with their help – find another physician.
In the short term, you may need to get another (less 'risky') medication.  But, ultimately, it would be great to find a way to naturally lower blood pressure through diet and lifestyle changes.  Remember, there are many ways to reduce your risk without having to depend on toxic drugs for the rest of your life.
Look into healthy exercise routines (like, walking) and stress management techniques such as, meditation.  Move away from denatured, salty (processed) foods.  And, look into how herbs and other natural remedies can improve the function of your cardiovascular system.
Sources for this article include:
Heart.org
Prevention.com
Eurekalert.org
ERC.edu
ScienceDaily.com