Gum disease linked to dementia: New study sounds the alarm for millions of people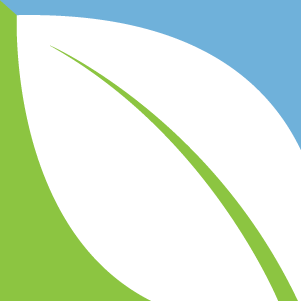 (NaturalHealth365) It is no secret that gum disease can lead to an array of health problems, but not many have considered the relationship between oral health and dementia. However, a recent study by researchers from Seoul National University is adding to the growing body of evidence showing a correlation between chronic gum disease and dementia.
In a report featured in the Journal of the American Geriatrics Society, researchers explain that this study was instigated as a 'retrospective cohort study.' The retrospective report had found that participants with severe gum disease had a "significantly higher risk" of developing Alzheimer's disease than those with healthy gums.
The key findings concerning your risk of dementia with poor oral health
In the new study, researchers utilized South Korea's National Health Insurance Service-Health Screening Cohort and analyzed the health data between the years 2005-2015 of over 260,000 individuals aged 50 and older. The data revealed that individuals who had been diagnosed with severe gum disease had a 6 percent higher risk of developing dementia than their counterparts who had not.
Although these results may seem to indicate that the relationship between gum disease and mental decline is not as significant as some other studies report.  Other key findings of the cohort retrospective study include that lifestyle factors such as exercise, alcohol consumption and smoking do not seem to affect the link whatsoever.  Therefore, based upon this data, one can conclude that good oral hygiene is an essential component of good health throughout life.
Natural solutions for gum disease to reduce the risk of mental decline and poor overall health
The good news is that there are quite a few ways to avoid the threat of gum disease and support oral health using the gifts of Mother Nature and common sense.
For starters, brush your teeth – as recommended by your dentist – usually, twice per day is a good idea.  Second, avoid the consumption of processed and refined foods (especially 'sticky' sugary snacks) in lieu of unprocessed (organic) foods that support a strong immune system and a lower risk of infections.
There are also several topical solutions that have been shown effective in fighting gum disease such as the use of antibacterial and antiviral herbal mouthwashes or simply rinsing your mouth with salt water.  You can also use essential oils like, clove, neem and peppermint – to keep the mouth healthy and clean.
There have also been studies showing that diluted hydrogen peroxide can an effective remedy.  In addition, just a few minutes of oil pulling can help to keep the mouth healthy and clean.  You may even notice that your teeth get whiter.
Of course, if you suffer with gum disease, we strongly suggest that you find a good, biological dentist to work with – to fix any poor oral health issues.  To learn more about gum disease plus many other related issues like, what to do about mercury-based, silver fillings and root canal treated teeth: get a digital copy of the Holistic Oral Health Summit, created by Jonathan Landsman.
Sources for this article include:
MedicalNewsToday.com
NaturalHealth365.com
NaturalHealth365.com