A powerful plate of vegetables: 6 health benefits of cauliflower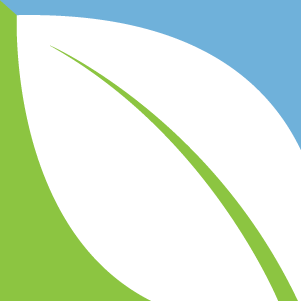 (NaturalHealth365) Vegetables certainly get a bad rap – at least around children.  But many kids are at least able to let their imagination help them enjoy a veggie side like broccoli or cauliflower, which look like miniature trees.  Pretending to be a giant while eating dinner? Why not!
Of course, even if you don't have any veggie-resistant children in your family, it's still a great idea to get creative with cauliflower. This incredibly healthy vegetable has so many health benefits and can be eaten in so many ways that it may just become your staple side.
6 surprising health benefits of cauliflower that will have you serving up this veggie more often
Cauliflower, or Brassica oleracea, comes from the Brassicaceae family of produce, which includes other so-called "cruciferous" veggies like broccoli, kale, collard greens, and Brussels sprouts. This "cabbage flower" has its early agricultural origins as far back as 600 B.C. in ancient Turkey.
It has a distinctive and mild taste that works well with all types of seasonings and mix-ins, or is good enough to enjoy on its own.  By the way, white isn't its only color – cauliflower also comes in flavanoid-rich shades like purple and orange.
So, why should you buy this tasty plant more often?  Check out its impressive list of "good for you" facts:
Cauliflower is rich in nutrients, minerals, and vitamins: Just 1 cup (100 grams) of the veggie contains 49% of the recommended daily intake (RDI) of Vitamin C, 11.5% RDI of Vitamin K, 13% RDI of Vitamin B6, over 5% RDI of manganese, 2% RDI of magnesium, 5% RDI of the amino acid tryptophan, and 3% RDI of potassium.
It's low-carb: Foods high in carbohydrates (especially refined cabs like pastas, breads, and crackers) can spike your blood sugar in the short-term and lead to weight gain over the long-term, at least if consumed to excess.  And research generally indicates that low carb diets are the most effective for helping people lose weight and keeping it off. The good news is 1 cup of cauliflower contains less than 2 grams of net carbohydrates – compare this to a whopping 45 grams of carbs in 1 cup of rice!
It's fiber-rich: Consuming at least 21-25 grams of fiber per day as a woman or 30-38 grams of fiber per day as a man reduces your risk of many chronic illnesses and improves your digestion and gut health. Cauliflower is a fiber-rich veggie, with 2.3 grams of fiber per 1 cup.
It reduces the risk of cancer: Research shows that eating cauliflower can reduce cancer risk because the veggie contains glucosinolates, a substance that promote DNA repair and cellular health.
It protects against heart disease: Cauliflower is a good source of folic acid and Vitamin B6, which are necessary for the regulation of a compound in your body called homocysteine, high levels of which have been associated with arterial wall damage and poor cardiovascular health. Cauliflower is also heart healthy because it has anti-aging and anti-inflammatory properties.
It protects against neural tube defects: Pregnant women are strongly encouraged to consume cruciferous veggies like cauliflower because they are rich in folate (the natural version of folic acid), which has been shown to reduce the risk of neural tube defects in developing fetuses. Folate from cauliflower also supports healthy sperm in men – so it's good for both ends of the reproductive puzzle!
Need some kitchen assistance? Try these tasty and healthy ways to prepare a cauliflower dish
Riced cauliflower has been a bit of a craze lately – and we're not surprised at all! It's a great way to enjoy this veggie as a side, with lower carbs and more nutrients than regular rice. (For what it's worth, you can also prepare or buy riced  broccoli, which is equally delicious and nutritious).
To inspire you to make some healthy meal this week, be sure to check out these other ways to prepare your cauliflower:
Steamed with some grass-fed butter or ghee and a pinch of sea salt (yummy!)
Roasted and drizzled with olive oil, sea salt, and pepper
Mixed into a stir-fry (curry powder is a perfect pairing!)
Baked into an au gratin (for a more decadent treat – look for grass-fed and/or organic dairy)
Can you eat cauliflower raw?  It's worth a shot, especially since many of its potent nutrients will be in their highest concentration in an unaltered state.
But keep in mind that many people (including this staff writer!) have a hard time digesting raw cruciferous vegetables.  If you experience gastrointestinal symptoms after eating raw cauliflower (such a gas or stomach cramps), you may need to at least steam your veggie first. (and, to avoid digestive issues – always chew your food well.)
Happy eating!
Sources for this article include: