NEW lawsuit alleges child slavery may be part of chocolate makers' secret formula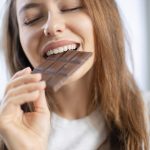 (NaturalHealth365) Have you ever met someone who did not like chocolate?  Yes, it's possible that some people do not care for this sweet treat, but the reality is, the vast majority absolutely love it.  What's not to love, right?  Whether it is the taste of sweet candy bars, delicious chocolate-covered strawberries, or luscious truffles that keep us coming back for more, one thing is for sure; the world adores chocolate.
But for some, chocolate is far more bitter than sweet.  In fact, for millions of children, chocolate is synonymous with losing their freedom and performing forced labor in dangerous working conditions due to illegal child enslavement.  A new lawsuit filed by a human rights group called International Rights Advocates exposes precisely that, the horrific reality of forced child labor and child labor trafficking in the cocoa sector of Ivory Coast, Africa.
Chocolate giants have "knowingly" profited from child slavery for decades, class-action lawsuit alleges
The suit filed on behalf of eight young adults from Mali claims that the plaintiffs fell victim to the child slave labor scheme at a young age.  They were forced to perform hard labor on cocoa farms with no pay and often under dangerous work conditions for many years.  Tragically, their story is not unique, as child slavery in the cocoa sector is not a new phenomenon.
According to the suit, the giant chocolate makers have not only known about these inhumane practices, but they have been knowingly profiting from them for almost two decades.
Despite chocolate makers' pledge to eradicate child labor, the problem has been steadily growing
Why don't multinational corporations do something about this alarming issue?  Great question.  Especially since they pledged over 20 years ago to eventually "phase out" their use of forced child labor.  But according to the lawsuit, chocolate giants have not lived up to their promises; instead, they keep moving the goalpost.  Rather than making progress, child worker abuse has been on the rise.
According to a comprehensive child labor study in the cocoa sector, an astonishing 1.56 million children were forced into slavery to produce and harvest cocoa beans primarily grown for big multinationals during the 2018-2019 growing season.  As you can see, it is difficult to grasp the magnitude of the child slavery problem when a single season involves over 1.5 million children.
Chocolate is by far not the only product produced by child labor
For over 25 years, the Department of Labor's Bureau of International Labor Affairs (ILAB) has conducted research to shine a light on labor abuses, including child labor practices in the different sectors around the world.
In its most recent report, the 2020 list of goods produced by child labor or forced labor includes a mindblowing 155 goods from 77 countries.  Some of the goods produced by child labor are electronics from China, coffee from Columbia, and gravel from Nicaragua.
Shocking: Child slavery exists even in the United States
Don't be fooled by thinking that modern-day slavery only exists in far-away places, like African cocoa plantations.  On the contrary, children are vulnerable to becoming victims everywhere, even in the United States.  Foreign-born children illegally smuggled into the country are particularly vulnerable to being sold as slave laborers.  They are often forced to work in factories, restaurants or serve as housekeepers.
US-born children can also become victims, especially those living in homelessness or foster care.  Tragically, criminals easily exploit these children by promising them jobs, food, and shelter.
Time will tell whether chocolate makers are innocent or guilty at profiting from the labor of millions of children harvesting cocoa for them.  However, the harsh reality remains that children are routinely used as slave laborers.  They are forced to use sharp tools, apply chemicals without protective equipment, and perform other hazardous tasks on cocoa plantations that produce for one or more of the chocolate giants named in the suit.
Bottom line: Child slavery is a growing global issue, and ending it is long overdue.  If you are morally against child labor, consider supporting companies that also take a stand against such practices and boycott purchasing products from businesses that openly and knowingly profit from the enslavement of children.
The chocolate industry has a long way to go … but, thankfully, there are many smaller companies that are helping to improve the situation by producing more ethically sound chocolate treats.
In addition, here are some important questions to ask before you make your purchase:
Does the brand have its cocoa certified by Rainforest Alliance or Fairtrade?
Does the chocolate company work directly with the farmers on the ground?  Or, does the company partially share in the ownership (or profits) of the business with the farmers?
Does the brand create its chocolate in the country from which it gets its cocoa?  This is a big deal because it helps to reduce poverty in those source countries.
So, go to your local health food store or farmers market and ask around.  You'll be glad you did.
Sources for this article include: