Yoga relieves symptoms of COPD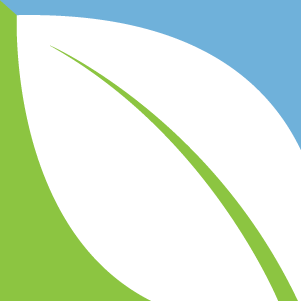 (NaturalHealth365) For 24 million Americans with COPD, or chronic obstructive pulmonary disease, simply drawing breath – something most of us take for granted – can be a struggle.  But a new study shows that an ancient healing practice – yoga – can alleviate symptoms and increase quality of life.
According to research conducted by the Department of Pulmonary Medicine at the All India Institute of Medical Sciences and presented at the 2013 annual meeting of the American College of Chest Physicians, 12 weeks of training in yoga caused patients with the condition to experience improvements in lung function and decreases in inflammation and shortness of breath.
Simple yoga moves improve lung function and reduce the risk of COPD
The 29 participants of the study, who had all been diagnosed with stable chronic pulmonary obstructive disease – or COPD – were taught yoga rudiments such as asanas, or poses, along with yogic breathing techniques called pranayamas and cleaning techniques, or kriyas. They were also instructed in a relaxation technique known as shavasan – along with basic meditation.
The training took place in hour-long sessions twice a week for four weeks; over the next eight weeks, the hourly sessions were held once every two weeks. This exposure to yoga was enough to result in significant improvements in breathing and well-being, leading researchers to describe yoga as a simple and cost-effective method to improve quality of life for COPD patients.
Great news for chronic bronchitis and emphysema patients
There is currently no cure for COPD; conventional medicine merely manages symptoms with pharmaceutical drugs such as bronchodilators and steroids. However, these medications often feature serious side effects.
In contrast, the practice of yoga can strengthen the muscles, improve balance and flexibility, detoxify the body, restore emotional balance, and reduce anxiety and confusion. In fact, yoga is endorsed by the American College of Sports Medicine, which says it promotes core strength. And, the best part, yoga restores your inner sense of peace and balance.
Discover the best reasons to start yoga – today
Yoga, an ancient practice that has existed for over 4000 years, stresses the balance between body and mind, and has physical, mental and spiritual components. The word "yoga" means "union" or "yoking" in Sanskrit; and proper breathing, exercise and meditation are all indispensable ingredients of the technique.
Practitioners perform a variety of asanas, or poses, which can be done sitting, standing or lying down; another component of yoga – vinyasa – involves dynamic movement. If you would like to try this ancient healing system, make sure to find a qualified instructor who can work out a program that is right for you; experts say Vinyasa, Hatha Yoga or Flow and Restore Yoga are ideal for those just getting started.
Yoga benefits go way beyond healthy lungs
Yoga's benefits include reducing coronary risk factors, which is key for many COPD sufferers. According to a study presented at the 2011 European Respiratory Society's Annual Congress, people with COPD are at serious risk of developing heart disease.
Not only does yoga seem to lower cardiovascular risk factors, but a 2012 study published in Spine magazine supported its ability to relieve chronic back pain.
A deadly habit takes a terrible toll…
The primary cause of COPD is cigarette smoking. Mayo Clinic notes that one out of five chronic smokers eventually develops the condition; occupational exposure to chemicals accounts for most other cases. If you smoke, quitting is the single most important thing you can do to prevent this agonizing condition.
For those already diagnosed with COPD, an appropriate yoga program can bring substantial relief, while alleviating stress and promoting harmony between body and mind.
References:
https://www.sciencedaily.com/releases/2013/10/131028114836.htm
https://www.sciencedaily.com/releases/2011/09/110926083400.htm
https://www.mayoclinic.org/diseases-conditions/copd/basics/causes/con-20032017
https://www.alloneyogaboston.com/about/aboutyoga
https://www.ncbi.nlm.nih.gov/pubmed/22433499