Reverse coronary artery disease safely and naturally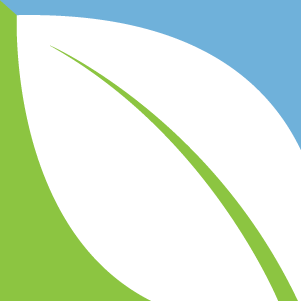 (NaturalHealth365) Coronary artery disease (CAD) is the most common form of heart disease – killing about 370,000 people (every year) in the United States alone. Sadly, for most people, the first warning sign of heart trouble is a heart attack – often ending in premature death. Yet, the undeniable truth is, all of the pain and suffering associated with plaque buildup and heart disease are completely avoidable.
Facing the truth: Your doctor can NOT help you avoid a heart attack. Conventionally-trained physicians have (at best) 3 hours of nutrition education and mainly focus on the disease process by identifying and 'treating' sickness with pills and ineffective procedures. On the next NaturalNews Talk Hour, Jonathan Landsman and Dr. Hans Diehl, a heart specialist will talk about natural ways to successfully eliminate plaque and REVERSE coronary artery disease – without toxic drugs or surgery.
Simply sign up now for access to our free, weekly show by entering your email address and you'll receive show times plus FREE gifts!
The problem with Western medicine and its advice to 'lower your risk' of coronary artery disease
According to the Centers for Disease Control, "CAD is caused by plaque buildup in the walls of the arteries that supply blood to the heart (called coronary arteries) and other parts of the body." But, therein lies the problem, notice how the CDC completely ignores WHY the plaque is being created in the first place?
Never once does the CDC or most conventionally-trained doctors ever mention to a patient the reason why plaque is building up inside the body. In truth, the plaque is trying to repair an injured area of the circulatory system – which is being stressed out by too many toxins and a lack of proper nutrition. If the patient only knew about the dangers within every meal of toxic fats, sugars and chemical additives – this problem could be avoided.
Don't wait for your doctor to help you. Take control of your health and discover how a change in dietary habits can dramatically improve your health – safely and effectively on the next NaturalNews Talk Hour with Jonathan Landsman.
Simply sign up now for access to our free, weekly show by entering your email address and you'll receive show times plus FREE gifts!
How can I avoid coronary artery disease?
The CDC says 'lifestyle changes' are needed, but fail to be specific enough – other than to say we need to lower sodium and fat intake, quit smoking and exercise more. And, although that sounds nice, most people need details. For example, are all fats bad for you? Should you exercise – if your arteries are clogged?
"The answer is so simple that people will not take it seriously," says Dr. Hans Diehl, a heart specialist and health educator. Most people have not been adequately educated about the value of nutrition for disease prevention. Toxic, factory-raised meats, overly-processed vegetable oils and most commercially-produced packaged foods are loaded with artificial sweeteners, GMOs, too much sugar and unwanted (rancid) oils. It's no wonder heart disease is the number one killer today.
Want to avoid excessive amounts of cholesterol in the body or high blood pressure? Improve your diet. If you're experiencing shortness of breath or chest pain – change your diet immediately! Fresh, whole (organic) foods are the best 'medicine' that money can buy. Don't become a victim of ignorance – discover the best ways to REVERSE heart disease, before it's too late.
This week's guest: Dr. Hans Diehl, cardiovascular epidemiologist and health educator
Find out how to eliminate plaque and reverse heart disease symptoms naturally – Sun. Jan. 3
Dr. Hans Diehl is the founder and director of the Coronary Health Improvement Project. An epidemiologist and heart researcher with a master's degree in Public Health Nutrition and a doctorate in Health Science, he is also the founder and director of the Lifestyle Medicine Institute in California and a Clinical Professor in the School of Medicine of Loma Linda University.
A much-in-demand public speaker and best-selling author, his books have sold over 2 million copies and have been translated into 19 languages. His message is really quite simple: You don't have to die of Western killer diseases – especially heart disease.
About the author: Jonathan Landsman is the host of NaturalHealth365.com, the NaturalNews Talk Hour – a free, weekly health show and the NaturalHealth365 INNER CIRCLE – a monthly subscription to the brightest minds in natural health and healing.
Reaching hundreds of thousands of people, worldwide, as a personal health consultant, writer and radio talk show host – Jonathan has been educating the public on the health benefits of an organic (non-GMO) diet along with high-quality supplementation and healthy lifestyle habits including exercise and meditation.